(6 votes, average: 3.50 out of 5)

The iPhone 5SE got a fresh set of renders today, created by Techconfigurations and these ones are inspired by diagrams created by a case maker, apparently. It all started with the schematic diagrams published by 9to5mac a few days ago and went from there.
This model is more iPhone 5s and less iPhone 6, in spite of previous rumors. The device gets rounded volume buttons, a more squared format, not rounded like the iPhone 6 and the whole black portions of the back thing takes me back to the iPhone 4 and 4s even. Such a design would be hugely confusing, because people would certainly mix the iPhone 5 with the 5S and now the SE.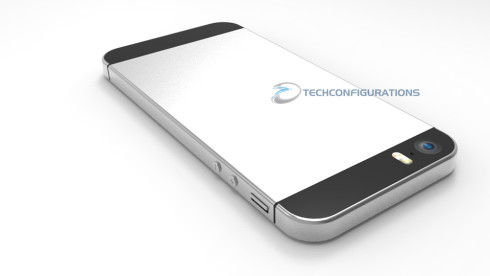 Meanwhile, a smaller iPhone 6 would be easier to pick out of a crowd. I guess that's the whole point of a brand new color hue, like gold when it came to the iPhone 5s or rose gold when it popped up a while ago. I can't say I'm a big fan of this rectangular design with rounded corners, since Apple has moved on since the iPhone 5 days.
At least they should get rid of the audio jack and give us two speakers…
[via techconfigurations]