(18 votes, average: 2.78 out of 5)

Created by Jason Chen, the iPhone 7 concept below doesn't exactly feel like an iPhone at all. This model is meant to be this year's Apple flagship and it feels kind of blocky to me, but there are actually more versions of it.
The product now centers the main camera, instead of keeping it in a corner and also has a very small flash. The iPhone 7 measures 7.6 mm in this case, which is a bit thick by Apple standards. The facade integrates a 5 inch 16:9 display and the usual Home button with a fingerprint scanner. There are dual speakers at the bottom now and somehow, the Lightning port has turned into microUSB… I guess.
If you look closely at these designs, you actually see 3 formats of the device: one with curves, a boxy one and one with no Home button, but with two front cameras instead. I suppose one of them is the iPhone 7c, the other is the iPhone 7 and another may just be the iPhone 7 Plus. Which one do you like?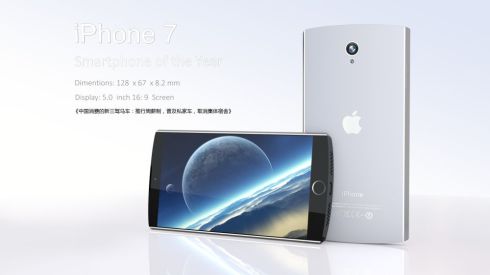 [via Jason Chen]