(17 votes, average: 3.59 out of 5)

Remember the beautiful iPhone 8 concept made by Steel Drake? Well, we're back with part 2 and even more renders and this time we also envisioned some specs for you. Since this is the iPhone 8, it's probably 2016 material, or even 2017.
It may bring a 3D display with 2K resolution and a 12 or 16 megapixel back camera. The battery may finally go up from 2000 mAh and the diagonal is probably 5 inches by this point. Inside I expect an Apple A9 or A9X processor with a 14 or 10 nm manufacturing process by then. I guess the storage may go up to 256 GB and the minimum version would be a 32 GB one. Those metal edges may hold surprises and I envision them including hidden projectors, that allow you to use them as touch areas for games.
The back may also be a touchpad, by the way. Other than that it's hard to imagine what Apple will come up with, but I'm sure about one thing: they'll certainly work on the structure of their iPhones in order to avoid another bendgate. That probably explains why the iPhone 8 concept is so bulky…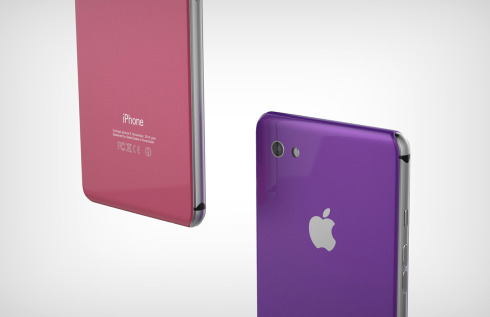 [via Behance]