(41 votes, average: 2.56 out of 5)

Since it's a hot summer, one can relax with a lighter phone concept such as the Coca Cola mobile, created by David Carrillo. Enough with the highest end quad core smartphones and let's have some fun! The handset is a slider that has a main part shaped like a coke can and a numeric keypad under the sliding part.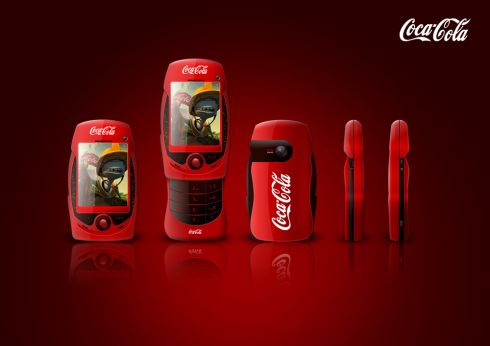 There's a main front button that looks like a small trackpad (it could be one in fact), a camera at the back and a front camera, too. The device is a bit bulky, but it's one of those one time only devices, like the plastic cameras people bought years ago for holidays. I have to say that I like the black model the most, especially if the red parts of the design are illuminated as well. The identity of the brand Coca Cola is well preserved in the handset, to be honest.
The Spanish designer didn't mention any specs or OS, but I imagine something like this: 3 megapixel camera, 2GB of storage, maybe even Android on board and a 3 inch touch display. Also, I expect a ton of custom Coca Cola apps to be available on the handset. Would you buy this for fun?
[via Behance]