(24 votes, average: 3.92 out of 5)

Cyrene Quiamco is a name we've heard related to concept phones before and now we've just found out that the designer created a pretty interesting device, dubbed the Eye Phone. Originally, Cyrene wanted the product to be a pair of glasses, but eventually it turned out to be a see-through handset.
The Eye concept phone packs a see-through LCD touchscreen display, allowing you to look right through it, thus providing pretty neat navigational features. You'll follow the on-screen arrows to get around in GPS pedestrian mode and you should also know that there's a camera at the back of the handset.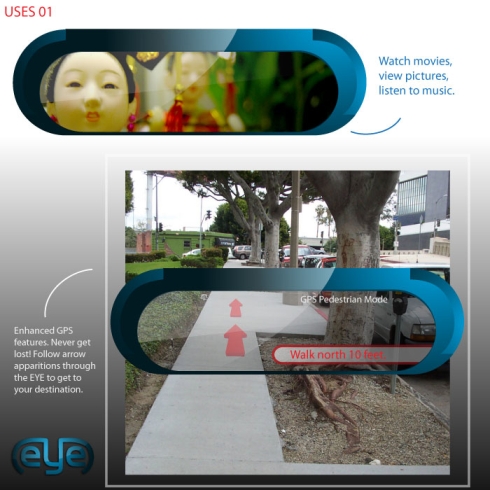 This camera and the transparent display will help the user scan buildings and monuments, searching and displaying info from the web afterwards. Scanning people will immediately point you to their profile pages (Facebook, Myspace, Twitter).
Taking photos is also much easier, thanks to the transparent glass, while ultimate 3D gaming experience is also enabled by the same hardware feature. Great idea and great design, Cyrene!
[via Product Design Forums]