(54 votes, average: 3.74 out of 5)

Nintendo has been struggling a bit to sell the Wii U and recently there was a rumor that they may implement Android smartphone games on this console. Now, straight from T3 comes a brand new concept phone: the Nintendo smartphone.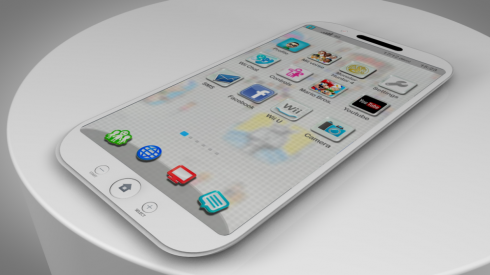 The device looks a bit like a futuristic Samsung Galaxy S concept, one that's very thin and has two interesting physical buttons at the bottom, aside from the Home one. The plus and minus button were also present on the Wiimote, which you probably know if you've seen it. The Nintendo phone comes as an answer to the new Xbox and the PS4.
Obviously you get a ton of Nintendo games, all of them running natively on the device. The lower area of the device totally reminds me of an iPad Mini and the specs of the Nintendo phone include a 5 inch Full HD AMOLED screen, 2 GB of RAM, Nvidia Tegra 5 graphics and a 2 GHz Snapdragon 8 core CPU. There's also Wii U Chat on board, basically a Facetime alternative, Wii U connectivity support and a Community app with leaderboards, achievements and Cross Play is here as well.
There's even a gamepad accessory pictured above… How cool is this gizmo?
[youtube:http://www.youtube.com/watch?v=k3KCTOkHVhA]
[via T3]