(8 votes, average: 4.50 out of 5)

LG Burst is a concept phone that incorporates a projector and comes with all the important features of touch phones. This handset can project images on flat surfaces, thanks to its side-mounted projectors and the needed software, that deforms the touch space display.
The LG concept phone's touchscreen is a standard unit, but you'll also be able to operate it by using the virtual projected screen space. Burst is able to project HD interactive full colour touch areas, that display menus, apps and everything you need. Also, the device relies on a fresh interface that uses sound and motions sensors to detect the user's actions.
LG Burst also supports video conferencing, through a technology that helps the deaf and hearing impaired users communicate better. Games are also on board, as well as document and media editing , web browsing on the virtual screen, music playback and more. If Samsung's able to manufacture a projector phone, why wouldn't LG also create a cool model like this?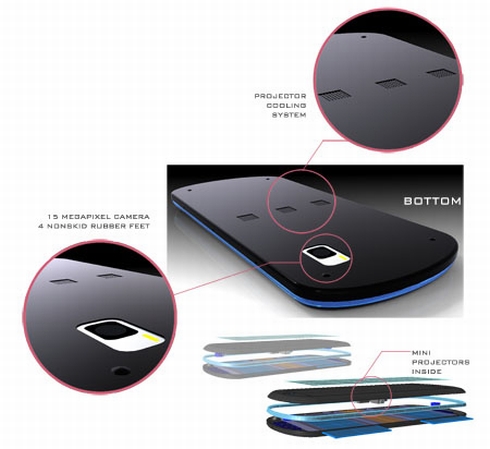 [via Tuvie]