(8 votes, average: 4.25 out of 5)

Remember the LG G5 teaser from the other day? Well, the renders are done and Jermaine Smit has created a future flagship of 2016 with LG branding on it. The device stands out through its metal body and the ability to slide off the back area.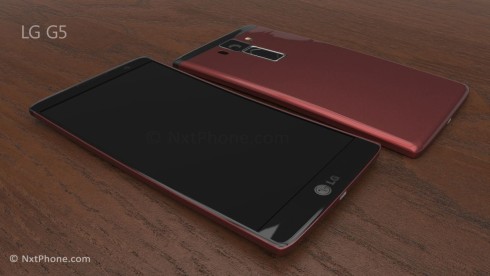 The LG G5 features a retina scanner, a full metal body and improved scratch and dust resilience. It adopts a refined chassis, with beautiful aesthetics and a premium feeling. Brushed metal finishing will be available and a Quad HD screen with sapphire glass is rumored to come this handset as well. The Snapdragon 820 CPU and 4 GB of RAM will be inside and storage will go up to 128 GB.
This LG G5 concept comes with a 20 megapixel 3D camera, with 4K video recording and higher end OIS, plus dual LED flash. The battery goes to 3150 mAh and there's even a price tag speculated here, of $1000 or more. The handset is gently curved, very slim and slightly changes the design of the back buttons, making them more elegant and sharper in symbol at least.
There's a supercar vibe coming from the back of this handset.
[via nxtphone.com]