(16 votes, average: 4.25 out of 5)

We usually try to avoid the extra sci-fi concepts, in order to check out the more realistic ones, but this one's too funny. Nokia 6639 is something that would probably never hit the streets this decade or the next.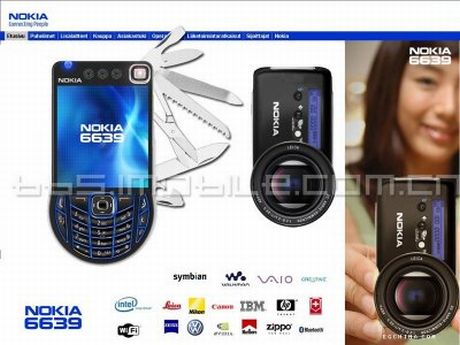 It features a Swiss army knife, a zippo lighter and a digital  SLR camera (double digit megapixels) plus Photoshop. Notice that ton of brands in the picture above. Imagine Sony Ericsson and Nokia working on the same device… I can pretty much imagine what each company contributed to the Nokia 6639 cameraphone, but what's Volkswagen doing there?
 [via Coolest Gadgets]