(36 votes, average: 3.67 out of 5)

About a week ago we showed you the Nokia Smartwatch concept created by Jonas Daehnert and at that time it was an all black device with minimalistic look. Now the product has been finalized and shows up in a variety of colors.
This Nokia watch render gives you a better view of the UI, inspired by the Windows Phone OS and overall the whole gear is based on an older leak, that was plausible. This is a touchscreen-based watch, with no physical buttons or connectors, just a single reset dot on the back. It comes with NFC, Bluetooth and WiFi, plus it relies on wireless charging.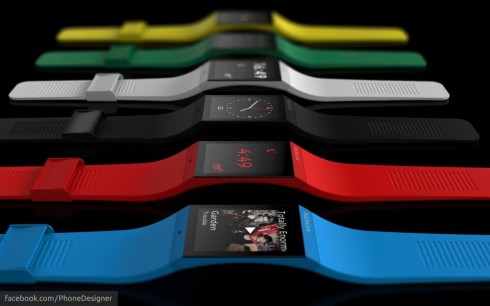 The Nokia smartwatch even comes with a brand new version of the game Snake, shown in the pics. This feels like a combo between a plasticky iWatch concept and the Galaxy Gear from Samsung, with a touch of modern watches for teens, those that look like toys. Nice to see we've got a store here and skins to apply on top of the UI. Pretty fancy, right?
[via Phone Designer]