(15 votes, average: 3.00 out of 5)

The Xbox Phone concepts have been here longer than the Surface tablets, so I can't say that I'm surprised by this one. Created by Deviantart member DKIIRO, this device is the Xbox Lumia One Phone, that has been modeled in 3D with Cinema 4D software.
This one is a Windows Phone model, with two pretty big speakers at the top, as well as something that looks like an extra speaker, on the side. The UI is atypical for the Windows Phone environment and it's very minimalistic. At the back there's a big camera area, with a dual LED flash, while at the bottom there are capacitive buttons, below the display. The Xbox Lumia One features a metallic case and it seems to be pretty slim.
Its bezels are relatively narrow and the design format is closer to the Surface tablet, than all the current Lumias. The tiles seem more discrete than the usual WP devices, but the handset could need a little extra to differentiate it from the crowd.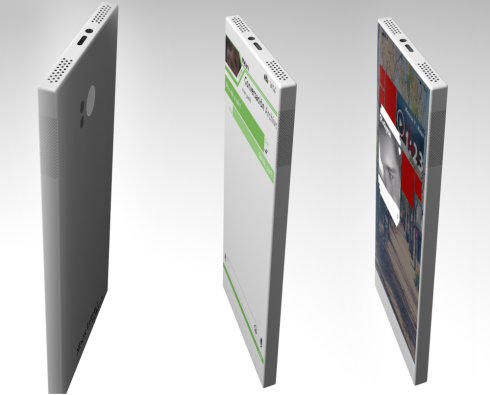 [via Deviantart]