(1 votes, average: 5.00 out of 5)

We're about a week or two away from the the one year anniversary of the Samsung showcasing of its first foldable phone. It was just a prototype, not even called Galaxy Fold, but people are expecting to see a Galaxy Fold 2 pretty soon. That's why so many concepts and patents are popping up. And we've got a fresh one for you, courtesy of Techconfigurations.
Samsung Galaxy Fold 2 is expected to be every the foldable phone that the first Galaxy Fold was. It should however fix all of its mistakes. First of all, it's going to be high specced, with a Snapdragon 865 CPU and a triple camera. It also seems that the hinge was reinforced and the two screens sit flat atop of each other, without too much of a distance between them.
The primary camera lets you take selfies, as the cam area is left outside when you overlap the screens. In folded mode we have a 6.6 inch OLED screen on each side and there's an 8 inch OLED display when the device is opened up. It's all more seamless now and sans the ugly notch, from what I can see.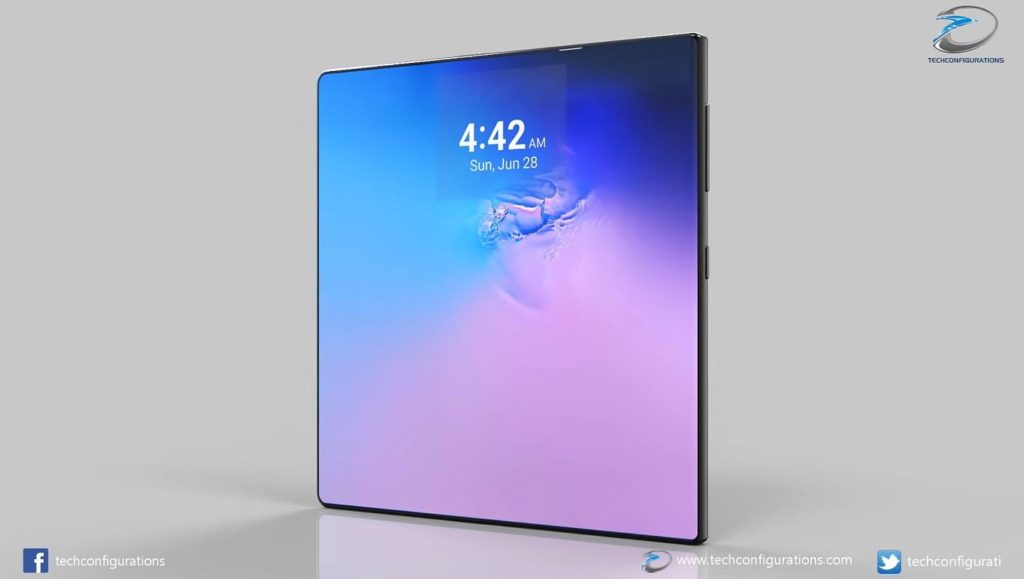 There's also a laptop mode, powered by a 8000 mAh battery and a special DeX mode. Even a retractable stand has been added to make the laptop more more convincing. There's an in display fingerprint scanner and I'm also betting on a brand new type of screen protection. Liquid cooling, 5G and 12 GB of RAM also make the cut. If you ask me, I'm more curious about the Huawei Mate X2 right now…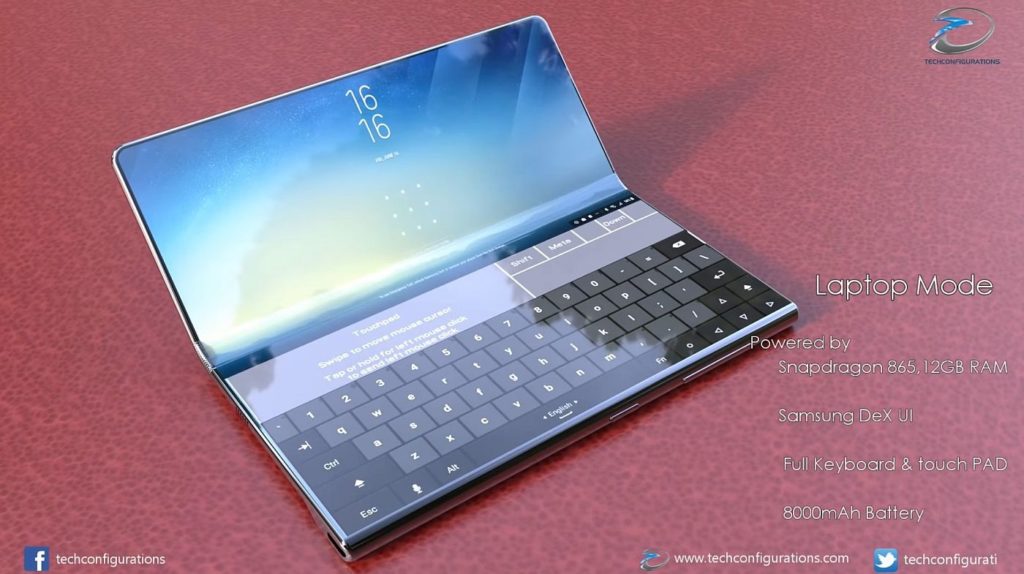 [via Techconfigurations]