Samsung Galaxy Note 20 already leaked in a bunch of renders last week and now it's the turn of its bigger brother to pop up. Samsung Galaxy Note 20 Plus renders are here and they're inspired by leaks, courtesy of @OnLeaks and Pigtou. The most shocking aspect is that we have a square periscope camera and the lenses are very big.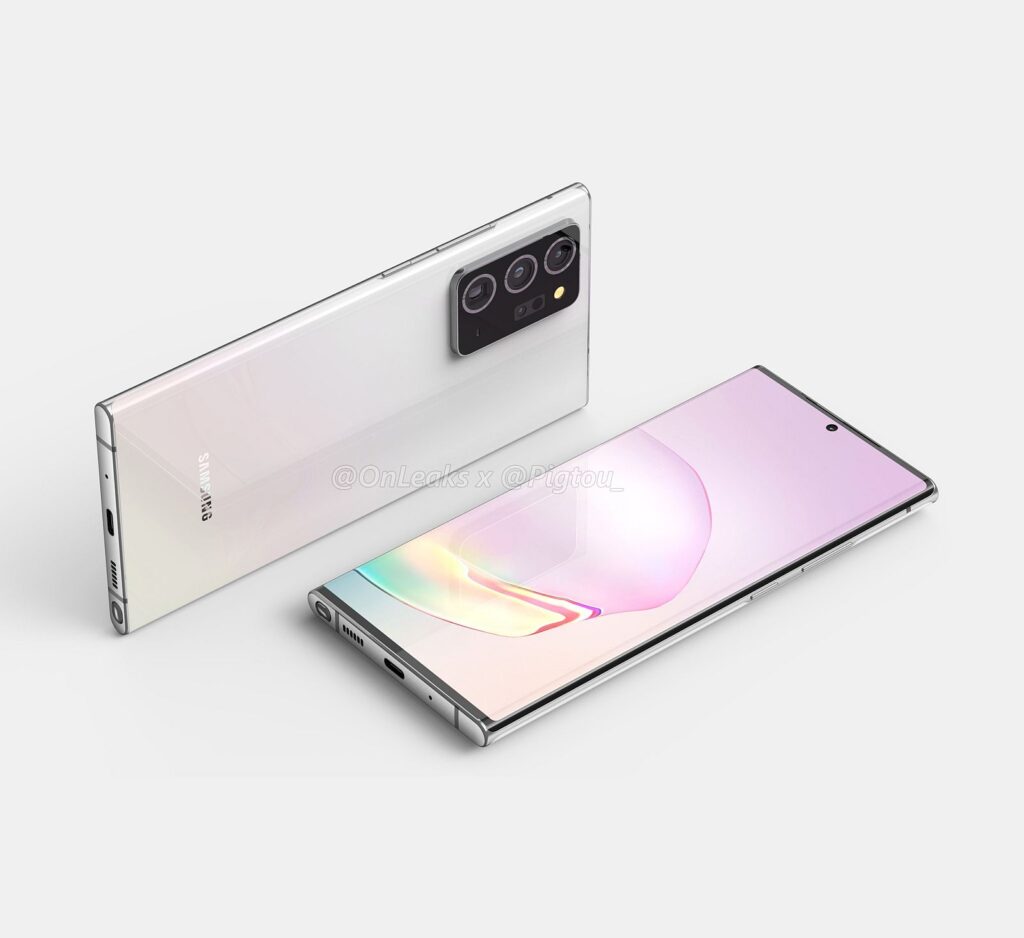 The source of the renders actually got its hands on the CAD files for the new smartphone and its dimensions. Turns out that the Note 20 Plus is going to be just slightly bigger than the Note 20. It'll measure 165 mm in length, 77.2 mm in width and 7.6 mm in thickness. The waistline balloons to 10 mm or so with the camera protrusion. Note 20 Plus is expected to be similar in size with the Note 10 Plus, unlike the Note 20, that's expected to be bigger than the Note 10.
This means we'll get a smartphone that's slightly more pocketable than the S20 Ultra and Note 20, but nothing is set in stone at this point. The design involves curved sides and a flat top and bottom. Note 20 Plus will have a 6.9 inch screen (curved on the sides), while the Note 20 will offer an almost flat screen. The S Pen has now been moved in a hole on the left side instead of the right, while the buttons have been moved from the left to the right.
Actually having them on the left on the Note 10 was highly criticized last year, because they were uncomfortable. The back camera reveals three huge lenses, one of them square, hosting a periscope camera at the bottom. There may also be an extra sensor on the right side of the camera. We also expect a Snapdragon 865 CPU inside or an Exynos 992, to wash away the throttling problems of the Exynos 990. A 108 megapixel camera isn't set in stone for this device and even the zoom camera is up in the air.
We'll be back with more info on the camera when we have it, but in the meantime you can enjoy the 3D render below. Basically, the Note 20 Plus is a Note 10 Plus, even more rounded and with an uglier camera…