2021 was an atypical year for Samsung, since they ditched three of their most popular products, on account of the component crysis. I'm talking about the Galaxy Note, Galaxy S FE and Galaxy Tab S. All of those were left for a 2022 unveiling. Well, the Galaxy Note was actually killed off, according to insiders, but there are still designers that dream of it. Peacock Tech for example has a stunning Samsung Galaxy Note 22 Ultra concept, which you can enjoy below.
The device gets a ton of goodies and I'm not even talking about the 200 MP camera, 20 GB of RAM or 8K display. This handset comes with a rather big stylus, an edge to edge screen and also a secondary round screen at the back. That one feels a bit like the back side screen of the Huawei P50 Pocket. It's also rather odd to see the flagship appear straight in a pink hue, sans other colors.
Also, notice the dual tone approach of the back, with a gray top side, with the cameras and secondary screen, plus the bottom pink side. We also get to see a periscope camera, a 240 Hz refresh rate 8K display with a 6.9 inch diagonal and no trace of visible selfie camera. It's not likely embedded under the screen panel. 25W wireless charging is also here, as well as reverse wireless charging, powering up a huge 6000 mAh battery.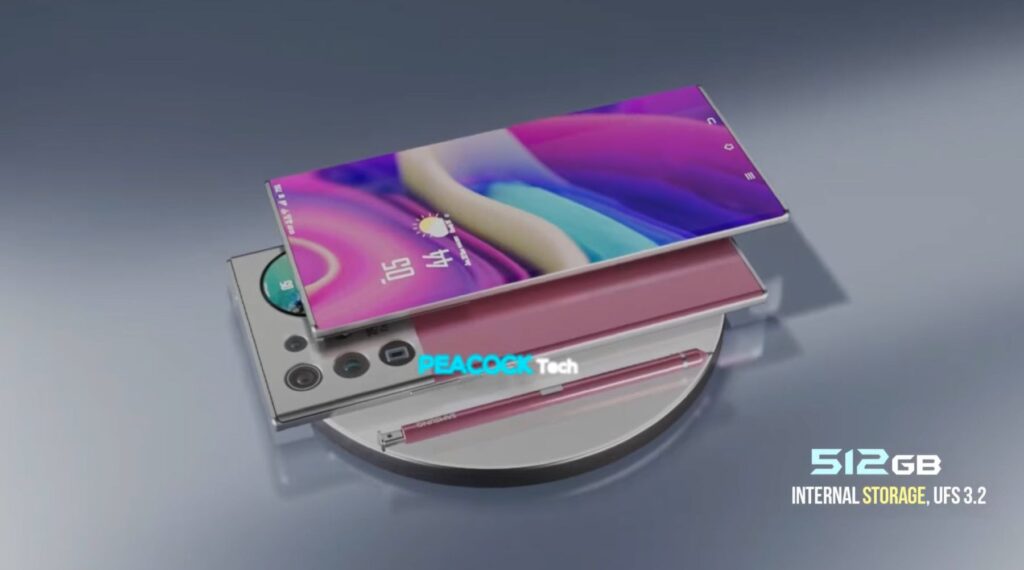 The 200 MP back camera is accompanied by a telephoto camera with up to 200X Space Zoom, an ultrawide shooter and a LiDAR or color sensor on the side, plus maybe a secondary telephoto cam. Aside from the pink version there's also a green one. Since the specs are overkill, this device may end up costing $1500, not $1200 like the designer suggested.
via Peacock