(38 votes, average: 3.63 out of 5)

Finally, we have received a Samsung Galaxy Note 4 that feels totally different from the previous ones. Created by Simion Popa, the smartphone packs a quad HD AMOLED display with a 5.7 inch diagonal.
The handset adopts a rectangular and ultrathin form factor, plus it incorporates an aluminum body. The fingerprint scanner has been embedded into what I would call a delicate Home button. At the back we've got a 21.5 megapixel camera with F/1.8 aperture, LED flash and BSI, while the front cam is an 8 megapixel unit.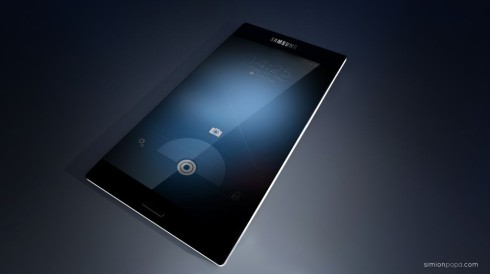 The interesting bit here is the UI that the designer imagined for the concept. It's very minimalistic and different from what we know as TouchWiz. By the way, this Galaxy Note has Bang & Olufsen speakers and its combo of glass and a full metal body make it look like a premium product. It will be hard for HTC fans to complain about Samsung's lack of metal phones after this baby…
Kudos to the designer for this original render and keep in mind this is the result of 6 hours of work.
[via Simion Popa]