(16 votes, average: 3.44 out of 5)

We're going even further into the future today, courtesy of the Samsung Galaxy Zero concept, that just came out. It's supposed to be a Samsung phone of the year 2025, that's all screen and filled with courageous decisions.
As you can see there's zero bezel upfront and on the sides. I see zero delimitation between the interactive screen part and the rest of the phone's body. The screen seems to go all the way to the back and the glass is one big piece here. You can touch any part of the sides and the front to interact with the smartphone.
Samsung Galaxy Zero has a back side that's borrowed from the Galaxy S10 5G, at least in the camera area. The camera gets bumped up to a 48 megapixel main sensor, a 16 megapixel ultra wide angle sensor and 8 MP RGB sensor, plus a 5 MP telephoto lens. My main beef with having interactive screen parts on the device's sides is that you'll probably press them by mistake.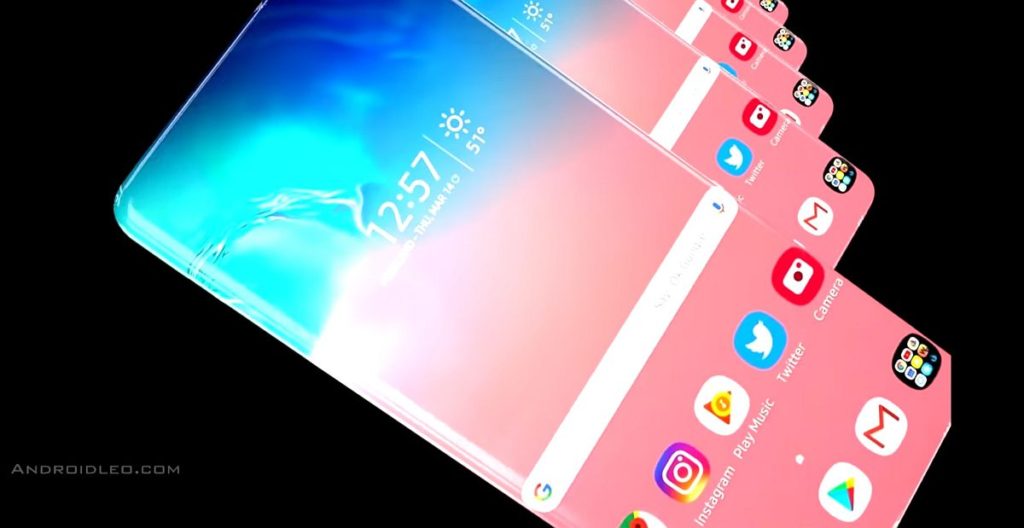 Samsung would have to come up with a really special way of detecting or rejecting input in order to make it work. I can't even imagine the CPU power involved here, since we're bound to hit 3 nm processors in 2021. The screen format proposed by Android Leo is called "quad edge". I could actually see this happening and even faster than the year 2025.
The Huawei Honor Magic was actually pretty close to this…
[via Android Leo]