(3 votes, average: 5.00 out of 5)

Apparently the iOS 12 beta code includes hints regarding future iPads. One such device is said to sport a notch, Face ID and no Home button. Designer Benjamin Geskin took it upon himself to render that machine and the result can be seen below.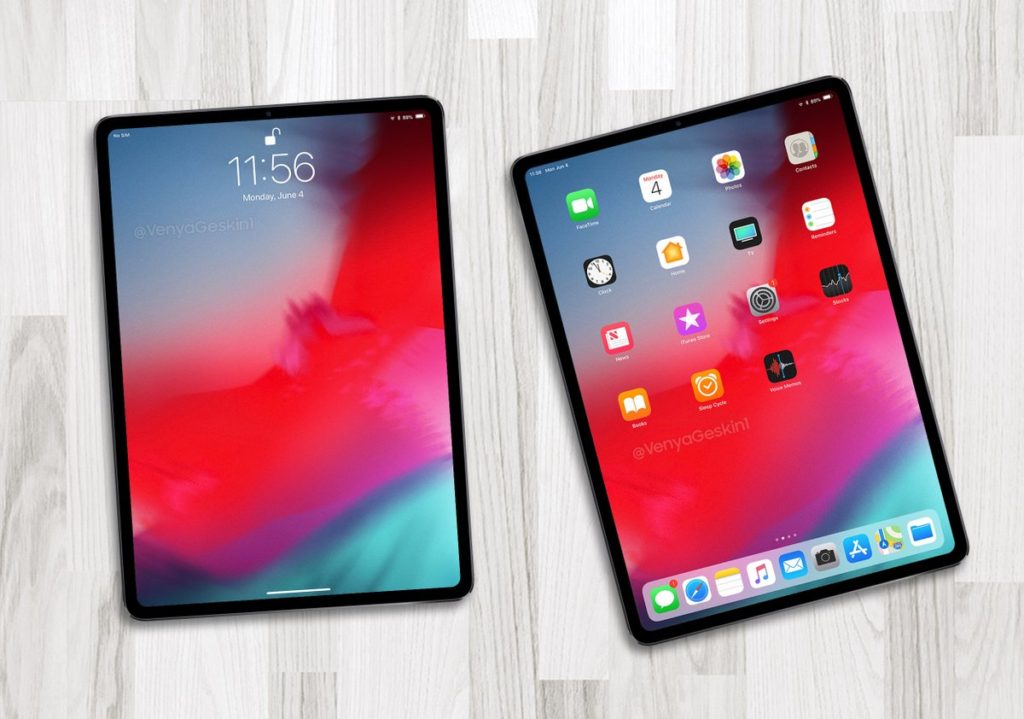 This is the iPad 2018, for lack of a better name and it comes with iOS 12 of course, plus absolutely no Home button. It's being replaced by those swipe gestures we saw on iPhone X and they proved to be so popular, that they're going to reach Android P in official capacity. The device is supposed to have a larger screen estate than a typical iPad and to be honest OI have a hard time spotting the notch.
It's probably camouflaged within the design of the device's "forehead". In case you're not familiar with the recent leaks, know that the iOS 12 code shows a few apps that leave room at the top center of the screen, presumably for the notch/Face ID mechanism. For many years now people have been complaining about the big bezels on iPads, but 2018 may just be the year that Apple fixes it.
Don't look at me, I'm not complaining. I love me some big bezels to grab hold of when I'm playing games…
[via Benjamin Geskin]