The latest iPhone 13 concept is really one that involved a lot of creative work. It's not your typical iPhone 12 with smaller notch, no sir! Antonio De Rosa envisions a whole different approach, involving a Liquid Retina Waterfall display, plus a dual selfie camera hidden under the screen.
This iPhone 13 concept also has a quad back camera, on a square module, but a more elegant one than before. It doesn't protrude and the device is too slim, I'd say, for its own good. The screen is extended to the sides and buttons are replaced by virtual icons instead. There's also a Face ID 2.0 mechanism with a linear sensor and 120 Hz refresh rate finally. There' no ports, no notch and no buttons, as we've heard before. Apple even brings back the fingerprint scanner under the screen, but I'm not sure it's worth it.
The Apple M1 CPU also makes it here, plus "anamorphic finishing" and "super fast wireless charging". We also get some wild colors, like bright yellow, very intense violet, bright red and a radiant circle imprinted on black. The latter has a ZenFone 3 vibe. I can't get over how slim the device appears and how much glass it uses, making it much more fragile. Unless it's a new type of glass, that doesn't crack when the device is dropped. Be sure to check out the designer's website and also the video of the iPhone 13 concept below.
I appreciate the innovation here, but Apple will probably only deliver 30% of it in reality.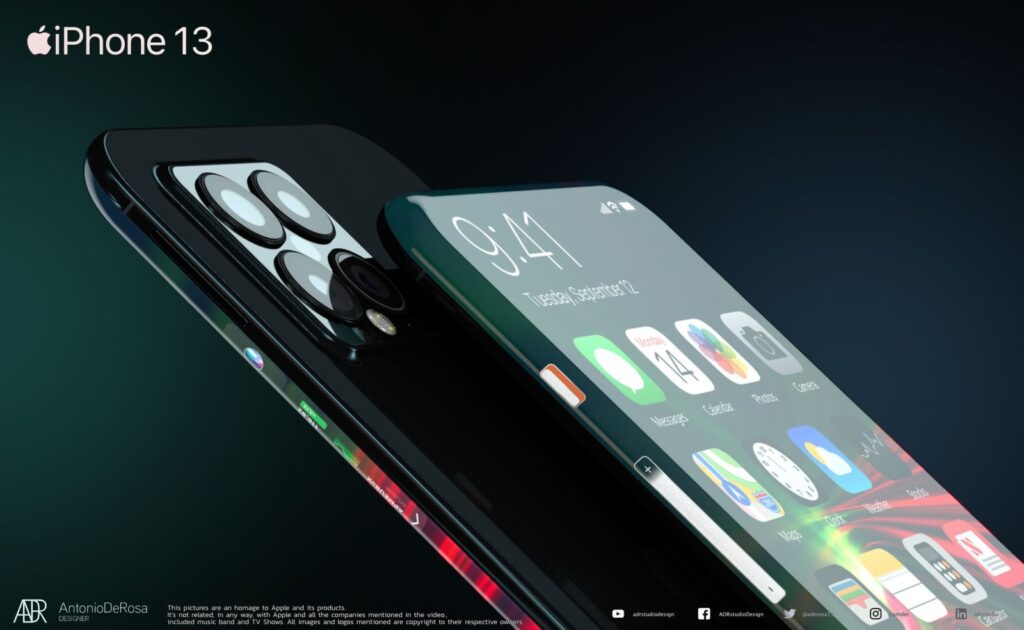 via Antonio De Rosa