(11 votes, average: 2.27 out of 5)

While the whole world seems to focus on Tesla these days, the biggest tech product of the year will probably be the iPhone 7, as well as the iPhone 7 Plus. The handset has a dual camera setup at the back and a few other goodies detailed below.
It brings a magnetic smart connector and it's based on schematic diagrams from case makers and live images. The antennae have been redesigned, so there are no longer plastic cutouts at the back, but they've been redirected to the top and bottom. We've got big dual speakers at the bottom and a Lightning port, but no audio jack, as expected.
The dual camera setup protrudes and the edges are very rounded. This model feels a bit massive, but that may just the be the render, not the real model. I'm also expecting wireless charging on board, especially since we have that Smart Connector thingie.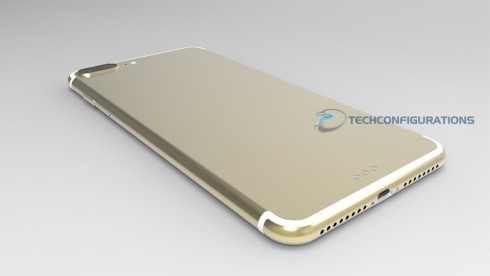 [via techconfigurations]