(6 votes, average: 4.33 out of 5)

There's been no shortage of sliders lately, between the Oppo Find X, Huawei Honor Magic 2 and Xiaomi Mi Mix 3. Turns out we have one more, this time a surprise appearance. It's the BlackBerry Alpha, that was recently rendered by Michael Muleba.
This concept phone has two sliding mechanisms, that integrate cameras and a physical keyboard even. Michael Muleba is a designer from Zambia, that we've covered before, with some pretty innovative designs. There are several interesting aspects about this handset, starting with the quad camera with Zeiss optics.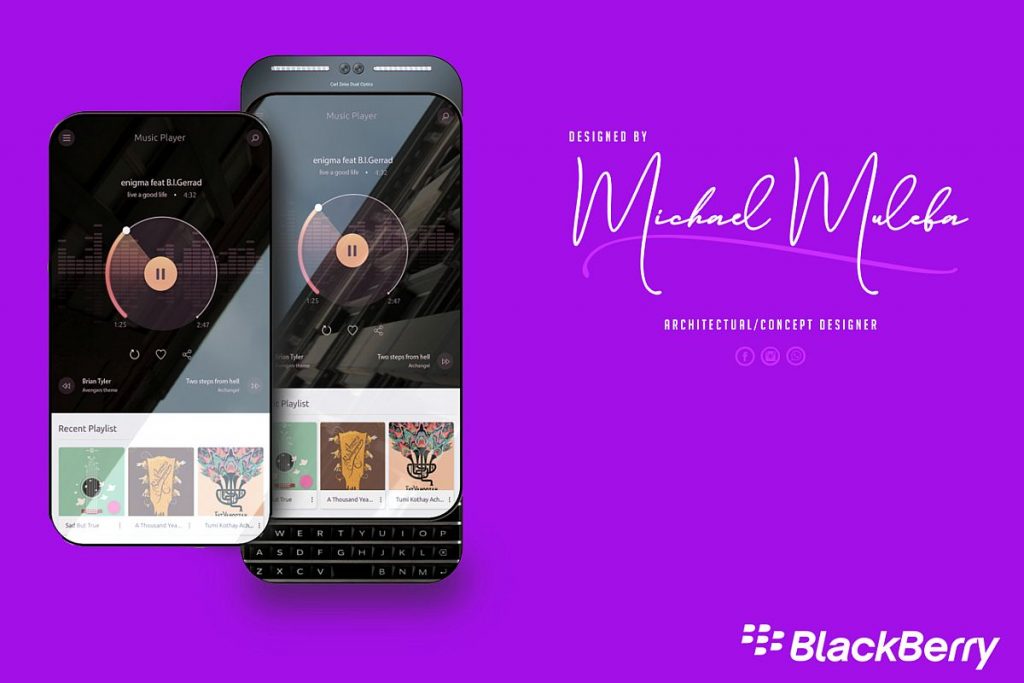 The top sliding part seems to host two powerful speakers and also two powerful cameras for selfies. The bottom part includes a slide out QWERTY keyboard with 3 rows of keys and a Space button. The back side is clear of all distractions and only features a racing stripe of sorts. The screen is totally bezel free and it doesn't even have a chin.
Not very sure where the main camera is, as the back side of the top slider is obscured. I have to say that this device looks pretty badass, but since there are many moving parts, it's also more prone to breakage. There's also a fingerprint scanner on the side, that lights up as the BlackBerry logo. The rear logo also lights up.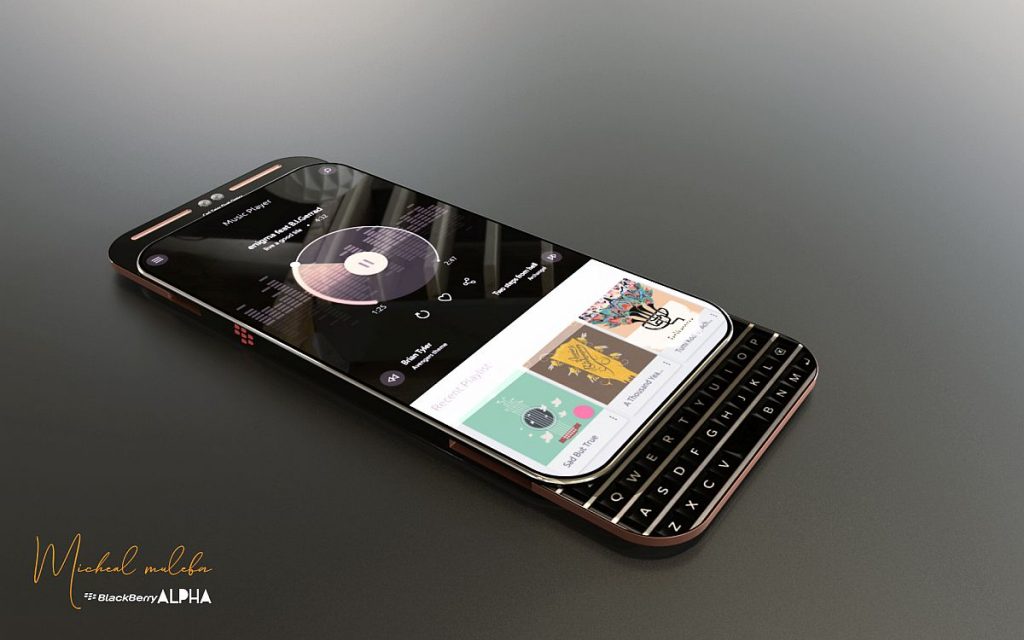 [via Michael Muleba]