(58 votes, average: 3.17 out of 5)

In case the name Michal Bonikowski sounds familiar, you should click his name in this sentence to see some of the nifty concept phone he has created. And now he's back with this beautiful Facebook Phone mockup, that explores a very elegant form factor and a 4.2 inch format. I see this as a combo between HTC and Apple design, if you want.
As you probably know already, Facebook recruited many former software and hardware engineers from Apple and put them to work on the Facebook Phone. Michal's Facebook Phone features a 4.2 inch display, possibly a Super AMOLED or SLCD 2 one, plus an 8 megapixel camera at the back. The design of the camera area with that metallic band would make any hardware maker jealous, aside from Toshiba, that already did a similar thing with the cameras on the Thrive tablet.
This looks like an Android phone, although the capacitive buttons at the button are pretty unique. There's something about this phone that makes it feel affordable and sturdy… it may just be the build, that brings the idea of sturdiness and lots of plastic. The handset chargers via an induction charging dock and supposedly there's a 5MP camera upfront for Facebook video chatting. I hear that Facebook's stock value is dropping every day, so maybe they need a phone to get them up there again!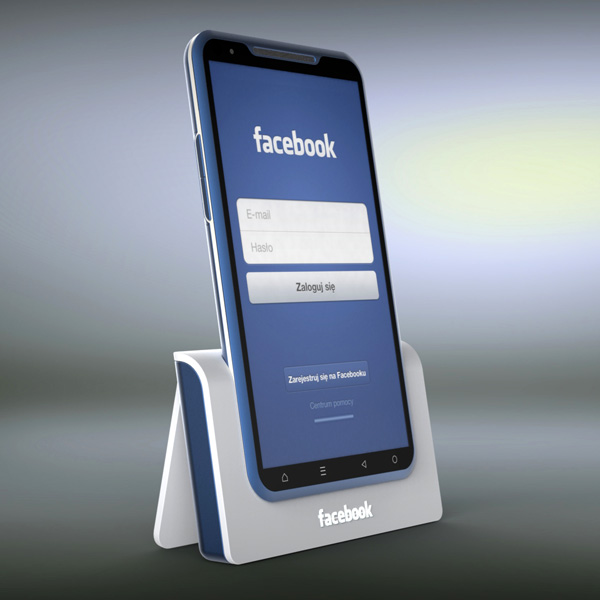 [Created by Michal Bonikowski; Via Yanko Design]