(8 votes, average: 3.13 out of 5)

OnePlus One is certainly a hit, that's for sure, so its maker is looking to expand. The next logical step would be a tablet, but there's also a watch in the making, judging by the leaked renders below. Yes, OnePlus is preparing a OneWatch smartwatch, as you can see right here.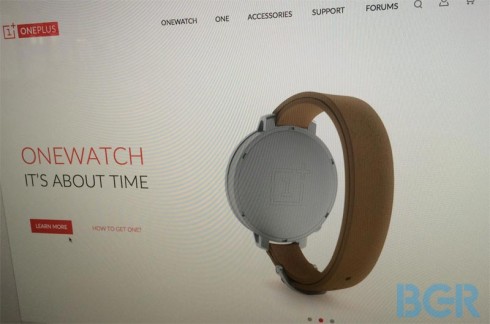 The general form factor of the model reminds me of the Moto 360, with its round body made of metal. The smartwatch features an OLED display with Sapphire Glass and it incorporates a crown that can be used to setup the device. There's also QI wireless charging through a back side mechanism, as well as a beautiful titanium border for this gizmo. This could end up as a new Android Wear device, or it could bring CyanogenMod to the small screen.
OnePlus OneWatch may keep the OnePlus brand approach and adopt a low price, maybe something like $150, as well as good specs. I expect a solid dual core CPU, 1 GB of RAM and a resolution that's maybe too good for a smartwatch. A front camera wouldn't hurt…
[Via BGR]