(6 votes, average: 3.17 out of 5)

The project made by Mauricio Romano started off as a way to make a device emanate less heat and turned a smartphone into a powerful PC. The designer wanted to merge together distinct technologies, industries and devices.
He took the MP3 players, laptops, tablets and smartphones and fused them into The Verge Pocket PC. The resulting device feels a bit like the Amazon Fire Phone design-wise, but it's much more powerful. With Android at its core, this model can be docked and it starts running Windows and becomes a full fledged PC. From what I can see in the sketches, the dock projects the UI and input area on a table and offers a laptop-like experience.
The Verge uses a sapphire glass bonded Quad HD LCD display and a machined aluminum chassis. It has a structural heat spreader and LTE is included in the mix, as well as a machined aluminum backplate and a polycarbonate antenna window. The dock bundled with it is very elegant and discrete, sort of like the docks supplied for the Nexus tablets.
It has a bunch of USB and HDMI ports, as well as Ethernet, being basically the hub for your "Verge PC". Great idea, I have to say!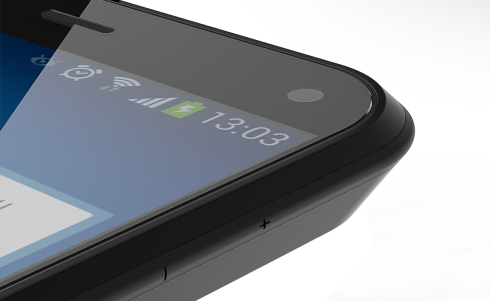 [via Behance]