(30 votes, average: 4.27 out of 5)

Who other than Hasan Kaymak could design such a punk rock phone like the HTC One Bloom 3? It's made of solid metal, at least at the top and bottom and it features a screen that makes the images pop up. It also seems to run Android 5.0 Lollipop and it has minimal bezels.
HTC One Bloom 3 is a concept that features very discretely hidden BoomSound speakers, within the metallic "caps" at the top and bottom. This time the body is rounded both at the edges and at the corners, plus the profile slightly. The only thing not shown clearly here is the back of the phone, that could hide anything. I'm expecting an Ultrapixel camera in there, maybe with a fingerprint scanner next to it and a special pulse sensor, who knows?
If HTC were cool and since they seem to like accessories, they may as well release a magnetic accessory that brings you those features altogether, instead of being mainstream. This way you can buy a cheaper HTC One Bloom 3 without OIS, fingerprint scanner, extra Duo camera and other crazy sensors/features, or you can purchase the attached magnetic mechanism with all the goods. What do you think?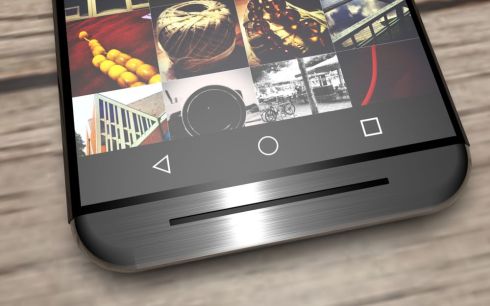 [via Hasan Kaymak]