(13 votes, average: 2.54 out of 5)

A while ago we teased you with this iPhone 6c render from Kiarash Kia and today we're back with its finalized version. The device is the affordable version of the iPhone 6 and the follow-up to the iPhone 5c. Let's see what this concept is about!
The design will be slightly different from the iPhone 6, but the basic elements from that model will be kept, with some feats from the iPhone 5s also borrowed. This is apparently a big optimization, not exactly a new design. The creator of the concept claims this unit is 0% prone to bending, which is good. This model has low bezels and the "second camera" position has been optimized, apparently. I see a variety of color choices for cases here and the Touch ID typical ring on the Home button.
The general design lines remind me more of the iPhone 5s and the iPhone 5, rather than the new generation. Let's be honest, though, the iPhone 5c wasn't exactly a hit, compared to the other iPhones, so why make a 6c? If one wants colors, he may as well purchase a special case for the device.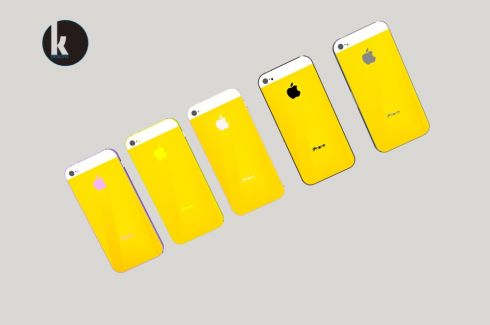 [via Kiarash Kia]