(40 votes, average: 4.50 out of 5)

Remember the HTC Tube tablet concept? Well, Antoine Brieux continues his creation with an interesting accessory for this tablet-smartphone: a secondary Stick Phone with basic functionality. The device is only used to answer a call on the Tube tablet.
Aside from the speaker, microphone, answer and end call keys, this stick phone doesn't sport other features and it does strictly what a phone is supposed to do: allows the user to chat with other people, while the tablet does the rest, replacing a full fledged PC.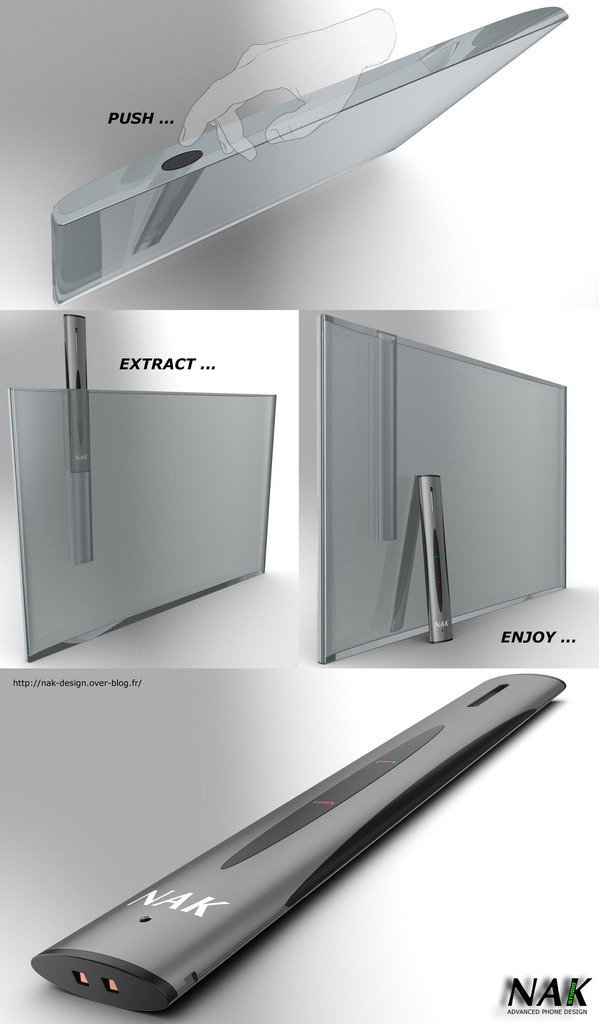 [thanks Antoine Brieux]