(15 votes, average: 4.00 out of 5)

The HTC One Wear concept is a smartwatch that has been rumored and speculated about in the past. This model has been rendered by Hasan Kaymak this time and it comes with a heart rate sensor and blood pressure measuring, which is a welcome feature for hypochondriacs. I guess it runs Android Wear, judging by the name, although it's seriously customized…
This HTC smartwatch has a built in TV application, that allows you to control a TV set and probably other devices. You can also use the HTC One Wear as a remote camera, so the phones can take pics remotely after pressing the assigned button on the watch. We're only showing you part 1 of Hasan Kaymak's renders for this watch and a part 2 will soon follow. The device has a metallic round body, as well as a metallic belt, that I can't guarantee is interchangeable.
One of the aspects I like the most here is the interface: it's very minimalistic and in keeping with HTC Sense 6.0 and all the experiences HTC has been offering on mobile. As far as I can see from the designer's shot, this smartwatch also has a glucose monitoring function and it also comes with phone call features, or at least it can take over a call from the smartphone. Stay on Concept Phones for more pics of this watch!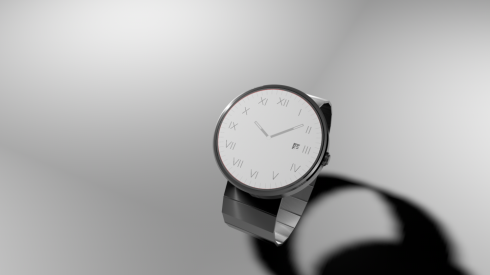 [via Hasan Kaymak]