(31 votes, average: 4.06 out of 5)

Matthew Richards recently showed us a new Nokia concept phone with Windows Phone Mango OS on board, the W3 model. Nokia W3 has the appeal of a modern smartphone, because it comes with a dual core processor, a 12 megapixel camera with Carl Zeiss technology and more.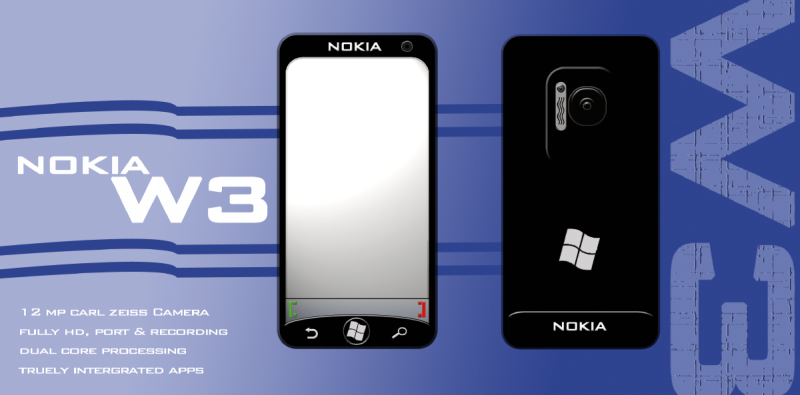 This device packs a HDMI port, 16GB of internal memory, a microSD card slot (extra 32GB) and a 2 megapixel front camera. All of the services specific to Nokia (Maps, Store, Music) are integrated into the handset, with some of them using a specialized Nokia Hub in Windows Phone 7. As far as the design is concerned, the call and end call touch buttons are separated by a touch area with customizable features.
This is an interesting model that's certainly less bulky than some other Windows Phone concepts I've seen.
[Thanks Matthew]