(11 votes, average: 3.55 out of 5)

A few days ago CAD models of the Galaxy Note 5 hit the Internet and obviously designers found out about them and based renders on them. Ivo Maric is among those designers and his creations are shown below. There's also a video of the device below.
This is a very detailed render, so you can see the chamfers and the smooth edges of the 2.5D glass. The rear camera doesn't protrude as much as on the Galaxy S6 and the designer claims he's not very sure about he colors, so the real unit may not be completely black. As you can see, the back sides of the edges are a bit curved, which is something I also noticed on the CAD renders.
The Home button may protrude a bit too much and the screen's bezels are ultra narrow, so small I can't even spot them. Ivo Maric has included an auto eject stylus here, which is rumored to make it to this device. I like the way the chamfered edges look here, since they look fantastic. Even Apple would have a thing or two to learn from this render. It feels very… organic and naturally flowing.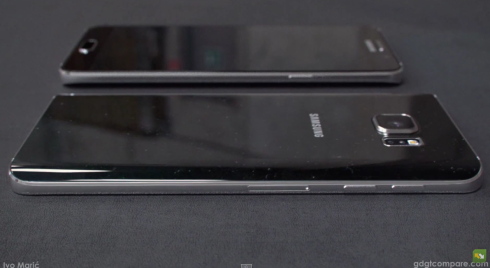 [via Ivo Maric]