(28 votes, average: 3.50 out of 5)

After a bit of a break, Jermaine Smit is back with a fresh design, one that draws inspiration from Samsung's current design approach. Below you can check out the Samsung Galaxy S6 and Galaxy Edge, that clearly borrows from elements from the Note Edge, but only discretely.
The Galaxy S6 concept shown here packs a Snapdragon 810 2.9 GHz quad core processor, 3 GB of RAM, a 3000 mAh battery and 32 or 64 GB of storage. It also has a microSD card slot that supports up to 256 GB, a 20 megapixel camera with OIS and Isocell technology, plus dual LED flash. There's a front 3.7 MP shooter, a 5.3 inch 2K display and metal sides. The back is made of polycarbonate, with a special soft texture.
The Galaxy S6 Edge (let's call it that) brings on the extra bit of side display, with notifications and extra info. It's a curved Super AMOLED part extended from the device's side. The handsets come in black, blue, white and titanium. The only thing I don't like here (but that's subjective) is the squared back camera. It's nice to see a dual tone flash on the Galaxy S6 though…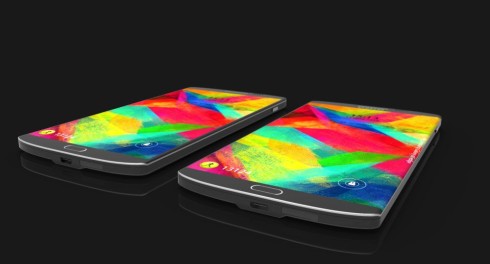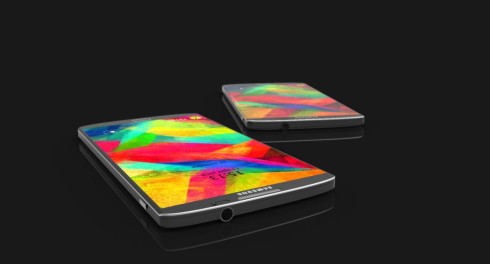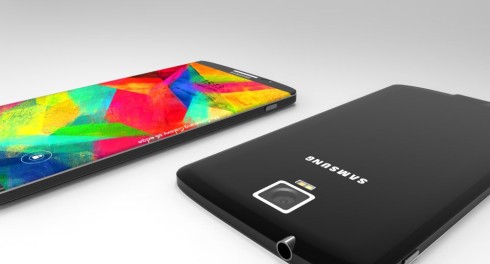 [via Jermaine Smit]