(6 votes, average: 4.33 out of 5)

Remember the Apple iMac G3? The iconic computer was very colorful, had a transparent back and a handle that allowed it to be carried around. Hard to believe it became 20 years old recently and as a tribute for that it gets an anniversary edition.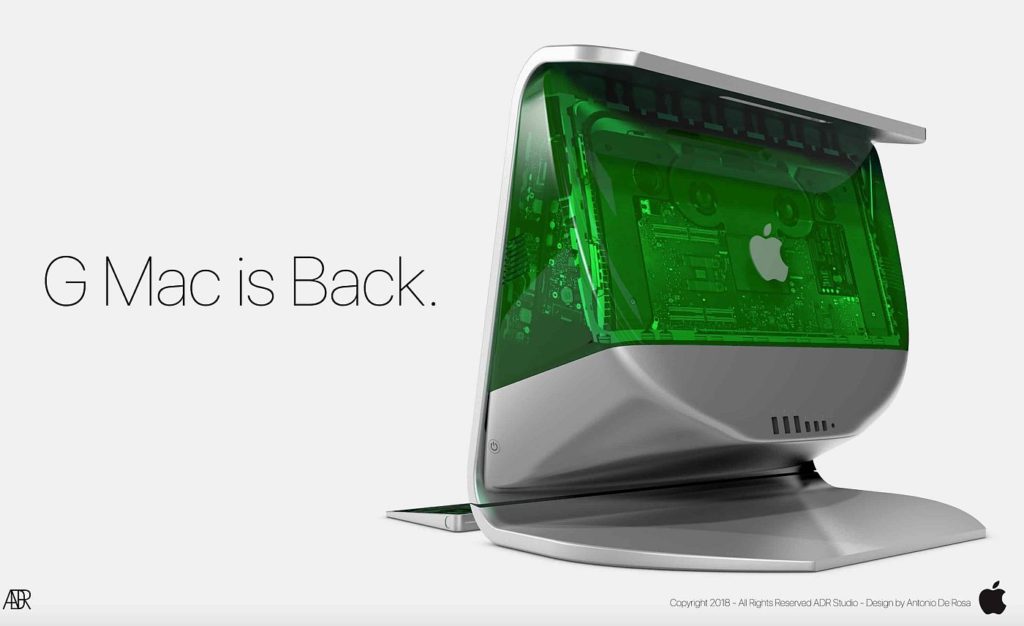 The Apple iMac G3 gets reimagined by designer Antonio de Rosa, one of the best designers of concept phones I've seen. Apple gave up on that design approach, moving on to skinnier iMacs, but there's always some nostalgia. Antonio de Rosa did an homage here, but also kept some elements that have no place today, like the two speakers below the screen and what appears to be a CD ROM unit below the logo.
There's still some novelty here: that touch keyboard with stylus for example. It can be used as a whole separate screen, or just a touch area for drawing, zooming, editing and more. The case of the iMac looks a bit bulky for today, but if you're going for the retro look it's OK. It's also very colorful and transparent, revealing some of the components inside.
I see there's also a bit flap at the top, that includes a handle and a sort of "flap" at the bottom for the stand. I'm not sure if this is supposed to be milled from a single piece of aluminum, but it's very likely. The Apple iMac 2018 comes in 6 colors, with a crystal polycarbonate transparent back shell and an ARM processor. There are 3 USB 3.0 port here, 3 Thunderbolt ones and one frontal SD card reader.
The Touchboard is a fretless keyboard, that's configurable as a secondary screen. Also there's a round Touchmouse, which feels pretty original.
[via Antonio de Rosa]