(3 votes, average: 2.33 out of 5)

Antonio de Rosa is one of the veteran designers that we've covered on our site. He created several concept phones over the years that were ahead of their time, particularly the Apple ones. Now he's back with an iPhone X2, promoted with the tagline "Past Perfect Tense".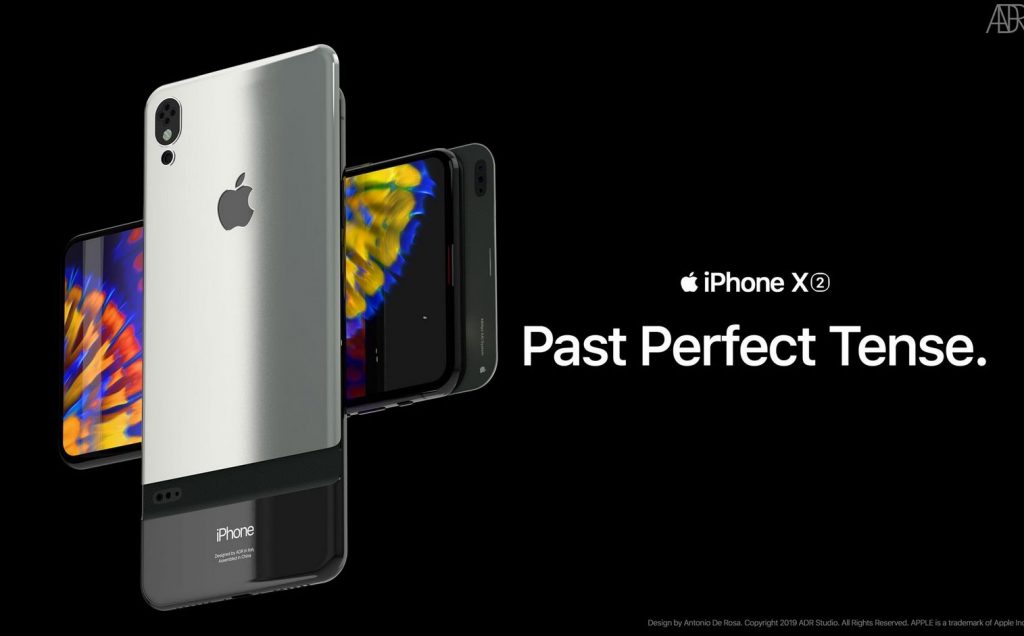 The device feels inspired by the likes of Oppo Find X and Xiaomi Mi Mix 3. It has a sliding back part reveals the back side cameras, thanks to a motorized section. iPhone X2 packs a Super Retina Display, this time a 3000 x 1386 pixel panel with a 458 pixel per inch density. The sliding part opens in 0.15 seconds flat and at the back we find the Apple Quadra System+, with a 24 megapixel camera, plus a zoom camera and 3D camera.
Face ID has been enhanced and the selfie camera also gets a boost. The fingerprint scanner is back, but now hidden within the Apple logo at the back side. With no need for a selfie camera, earpiece and Face ID mechanisms, the facade is all screen and the vital parts have been put on the sliding section. I like how the back side feels like it's a phone coming out of another phone.
The bitonal approach feels a bit like a Google Pixel, but perhaps more stylish this time. It's also a throwback to the older iPhones, that used to have two back side hues. iPhone X2 finally strays from the norm and that's enough for me to praise it. Hopefully the slide section doesn't make it as fragile as Oppo Find X.
[via Antonio de Rosa/ ConceptsiPhone]