(10 votes, average: 2.50 out of 5)

It would be a cliche to say that "winter is coming", mostly because summer is coming and the new Game of Thrones is upon us. When that will be over, we'll wait for autumn and the proverbial iPhone 7 Plus launch, that this year will bring us a dual camera. Let's see what the designers cooked up on this occasion.
The lovely folks of Techconfigurations, who have created one or two nifty renders of phones below have come up this time with an iPhone 7 Plus frameless design. A quick look at the glass panel shows its has slightly curved edges, so we're probably dealing with a 2.5D or 3D panel here. Seeing how most flagships this year have received curved panels, Apple is unlikely to resist the temptation.
Keep in mind that even the iPhone 6s was slightly curved around the edges. The 12 megapixel dual camera module from LinX is here, plus iOS 10 obviously. The Apple A10 CPU is inside and the iPhone 7 Plus looks mighty slim for a Plus model. Traditionally they've been on the fat/phat side…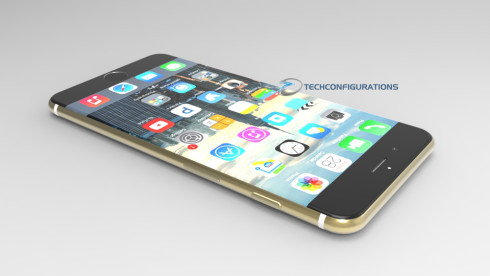 [via techconfigurations]