(45 votes, average: 3.84 out of 5)

Antoine Brieux is back with a new concept, this time an iPhone 5 that comes with a new LED notifications panel on the front side of the handset. The camera lens gets a new position (near the edge of the back of the Apple phone), allowing the user to easily access the iOS 5 function of taking pictures with the volume up button.
This new iPhone concept comes with a single part casing, made of magnesium alloy, that makes the device very light and resilient. The iPhone 5 made by Antoine also gets a 4 inch Retina Display with a 1100 x 730 pixel resolution and 326 pixels per inch. At the back there's an 8 megapixel camera with HD video capture and LED flash.
Under the hood, this new model features the dual core Apple A5 chip, used for multitasking, video editing and 3D Games. Overall, Antoine's concept looks like a solid device and its rectangular shape is certainly something unusual in the world of smartphones, but I'm digging the rounded upper and lower side.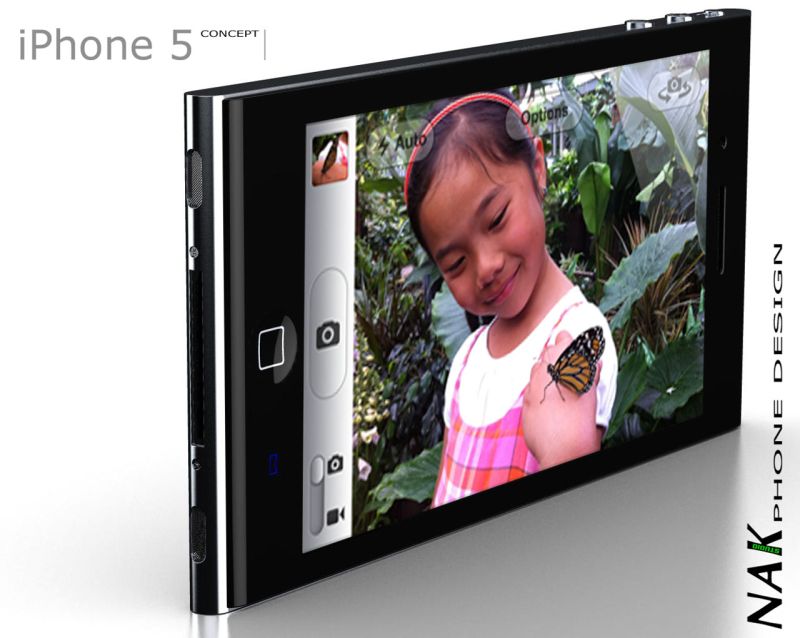 [Thanks Antoine]