(9 votes, average: 2.89 out of 5)

Today I found a source in China talking about a dual glass design for the iPhone 7, but in the meantime I also discovered a concept phone of a so called iPhone 6 Pro, that comes with a passive Home button. The creation of Micheal Muleba, the device is pictured below.
This passive Home button still includes the fingerprint scanner and flashes when you receive an alert. There's also wireless charging in the mix and a 10.1 megapixel back camera. Basically, the physical Home button has been replaced with a virtual one, a move we've been expecting for a while now. It's silly to still have buttons nowadays, I mean physical ones, since touch sensors and displays have evolved so much.
Judging by the look of the iPhone 6 Pro, the design also imagines it with a glass back of sorts. This device is ultraslim and seems to place the plastic antenna bands at the top and bottom, an interesting approach. The bad thing about the passive Home button is that it still takes some screen estate away, like the Home button did.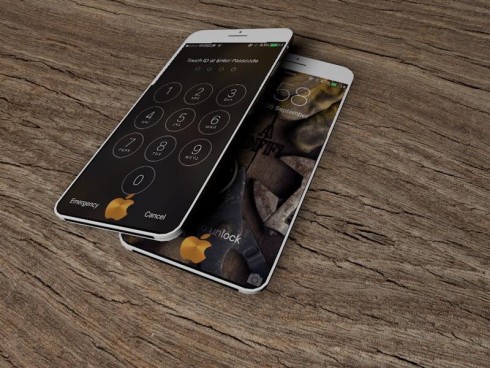 [Thanks Micheal Muleba]