(9 votes, average: 3.00 out of 5)

Designer Paulo Corceiro has sent us what looks like a Sony Walkman player and it's in fact a smartphone that commemorates the good old design of the Sony TPS-L2, the first Walkman ever. The model will also get an app that plays songs in cassette-like fashion.
The button functionality would be the same as on the original player, but now there are also cameras added. You also get a front and back camera, a side USB connector and a sound level adjusting mechanism on the side. Two audio jacks are included at the top, as well as a big button in the same area, a "Hot Line/Instant Mute" button. If you think that the design is bulky, bricky or asymmetrical, you should know that it's still a Sony classic and the original was made like that back in the day.
We have shown you another Sony Walkman tribute as a concept phone and it appears many people feel nostalgia when they spot old Sony gear. Sony used to stand for the template of perfect video and audio experience. Their sound systems and players made history, but it appears that their phones aren't exactly as cutting edge.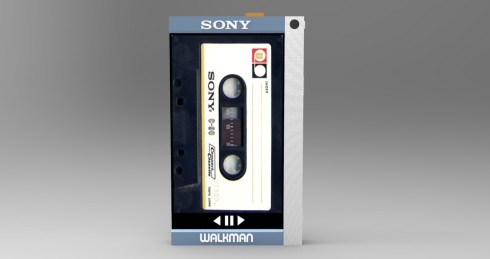 [via Paulo Corceiro]