(4 votes, average: 3.00 out of 5)

Designer Daniel V. Yako has given the iPhone 8 a new life and this time the design isn't as generic as those before it. It seems a bit inspired by the LG G5 and maybe the G6, not that it's a bad thing or something. So let's dissect it carefully.
First there's the color choice, with a very vivid and posh red and a "Galaxy S5 style" gold hue, plus a very glossy black. There's a dual camera at the back, this time for both versions of the phone I'm guessing. The waistline is very slim, the edges are ultra narrow and the back dual camera protrudes. The problem is that Apple wouldn't be caught dead placing its camera at the center of the back, instead of the corner.
We also seem to be getting dual speakers at the bottom and maybe an USB Type C port, since we've heard rumors about it ever since the last iPhone concept we saw. Fret not, as the designer also envisioned some specs, like a 5.8 inch dual edge screen with a Quad HD resolution and an OLED panel. There's a dual 18 MP back camera, 12 MP front shooter, plus an Apple AX11 chipset and 8 GB of RAM, which is just crazy for Apple gear.
Interesting concept, I have to say, but it would work better if renamed to LG G6…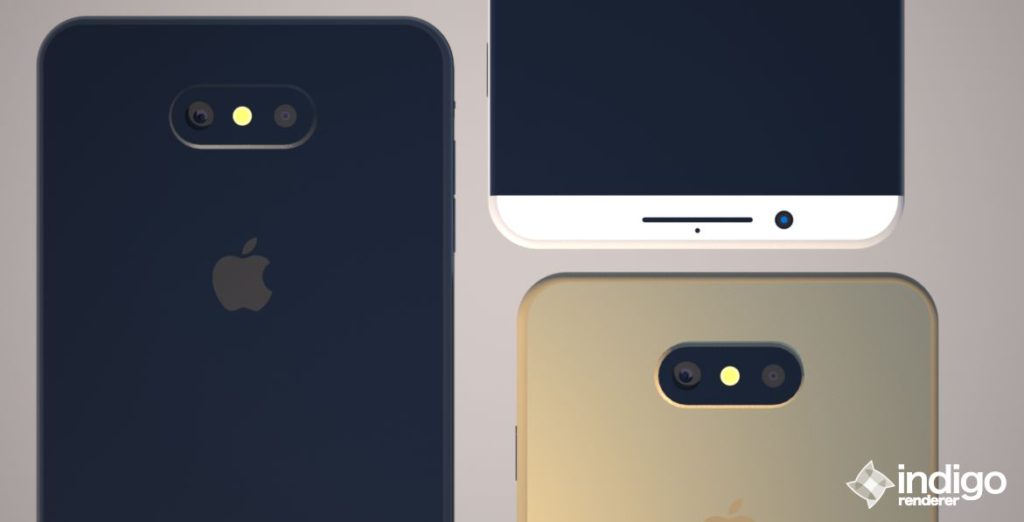 [via Daniel V Yako]