(9 votes, average: 3.44 out of 5)

Some people prefer to design concept phones based on the predecessor of a certain flagship, while others prefer to take the info from leaks and online sources and give it a beautiful twist. Designer Kingway Lee gathered together all the current rumors about the Galaxy S8 and created the stunning 3D renders below.
Obviously, bezels are the least of his concerns, so they're kept to a bare minimum here. The screen is very close to the definition of edge to edge, with the side bezels gone, in favour of a curved edge, narrow side line approach. It also affects the top and bottom bezel, that have also greatly decreased from the S7 and even Note 7. This has also got to be the smartest integration of the fingerprint scanner and camera mechanisms at the back of the Galaxy S8 I've seen so far.
Kingway Lee sees the fingerprint scanner at the right of the camera and the laser focus, pulse scanner and all that to the left. The designer also seems to believe that an upper portion of the screen could be used to display shortcuts and notifications, much like the LG V20 or HTC U Ultra. Some very nice ideas here and usual for nice concepts, some ideas will be better than those on the real thing.
It's not very clear what materials are being used, particularly for the back side. My guess is metal.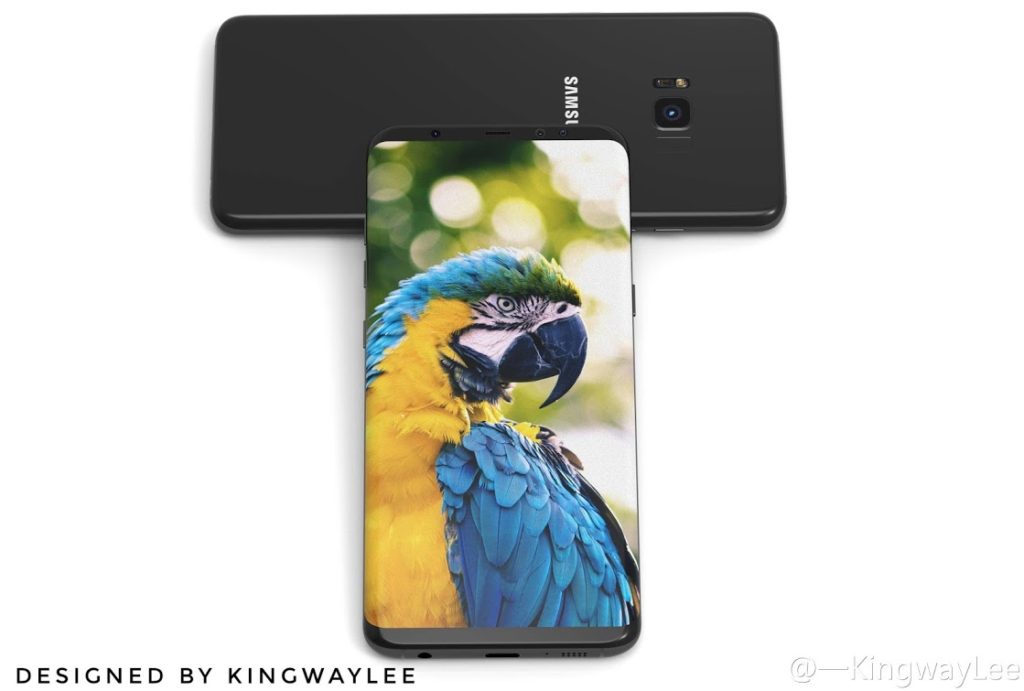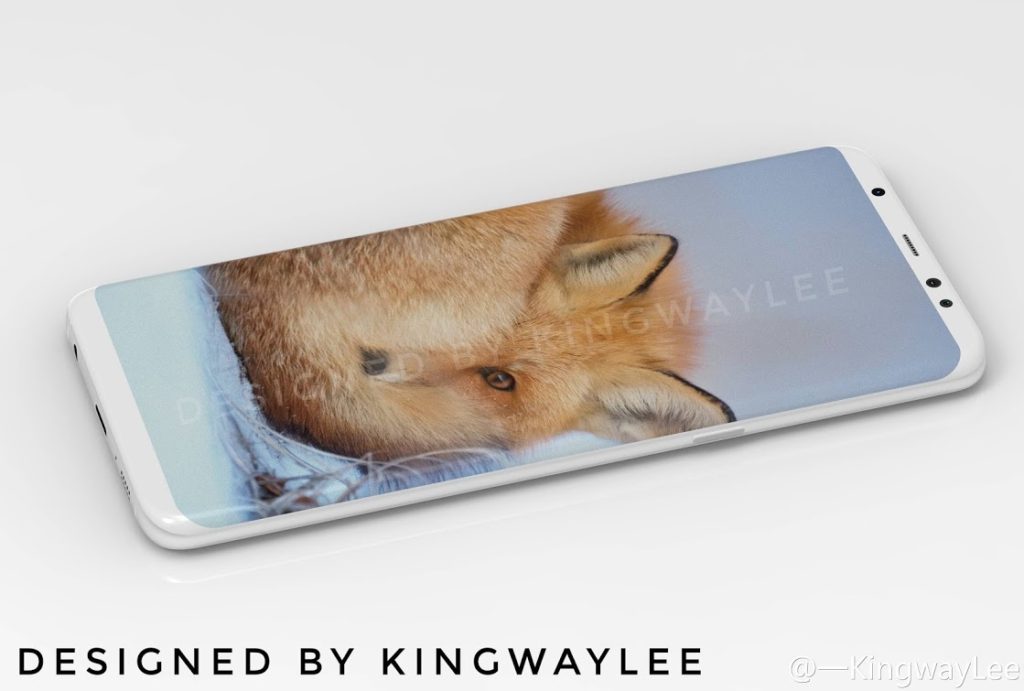 [via Mobilissimo.ro/ Weibo]