(5 votes, average: 4.20 out of 5)

Somehow the past days didn't bring us anymore iPhone concepts, but here we are today, with Apple taking back its own rights. Designer Gabor Balogh has envisioned the iPhone X, an Apple smartphone concept that focuses on augmented reality features.
The Hungarian designer shows an edge to edge iPhone, with not one but several digital buttons below the actual screen. Large portions of the device's front remind me of the Galaxy S8, to be honest, curved edges and all. We may have a singular touch Home button, focused on Siri and AR, but there are also 4 contextual buttons, two on each side of the Home button.
Siri is now able to recognize objects and direct you using AR features. Now the camera, together with the new functionality is also able to recognize people's emotions, heart rate and body temperature, as well as breaths per minute. The iPhone X concept also works on ergonomics, moving the app icons closer to the middle of the screen, instead of the top, like on previous iPhones.
The contextual buttons aren't fixed, they can appear in a format of 2, 4 or however many you need (not more than 4 I guess). Gabor Balogh did a fine job here and anything less than this from Apple would be a letdown. The curved OLED panel upfront is certainly a keeper.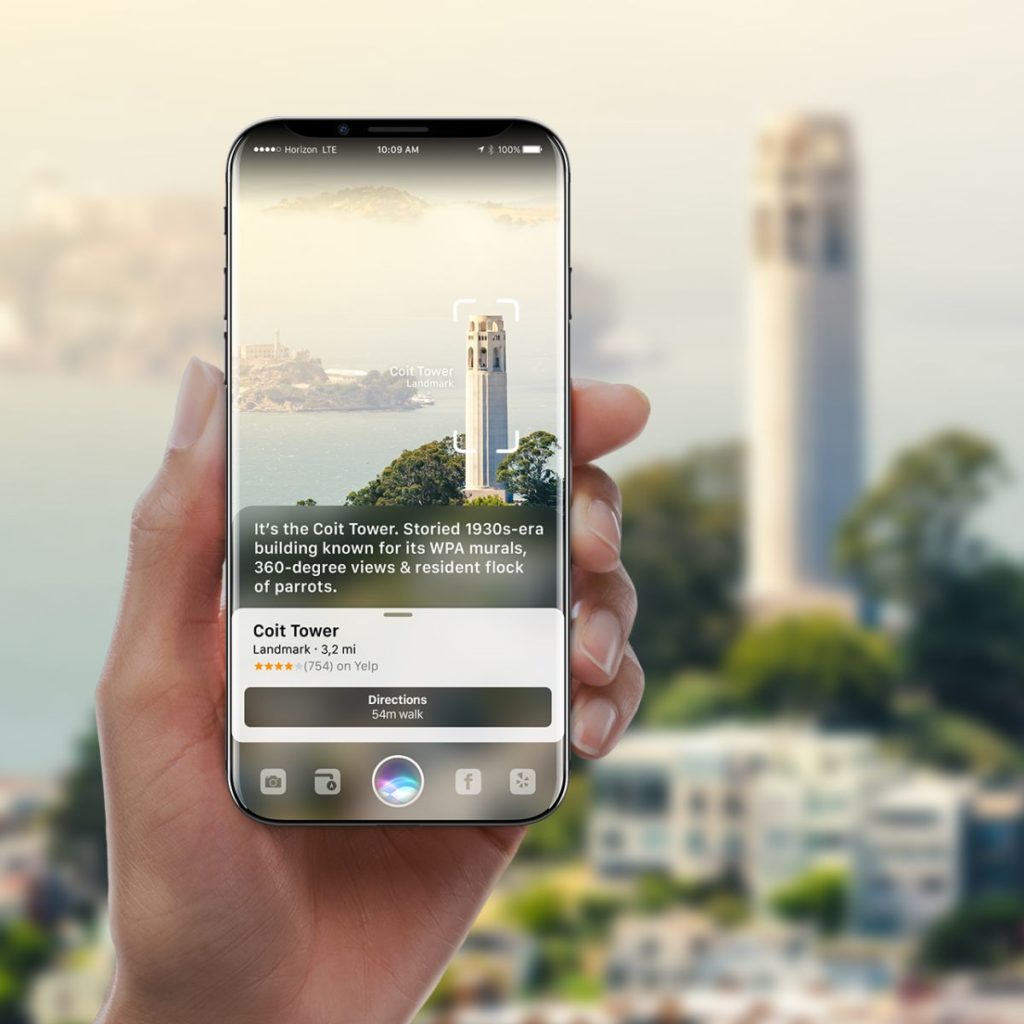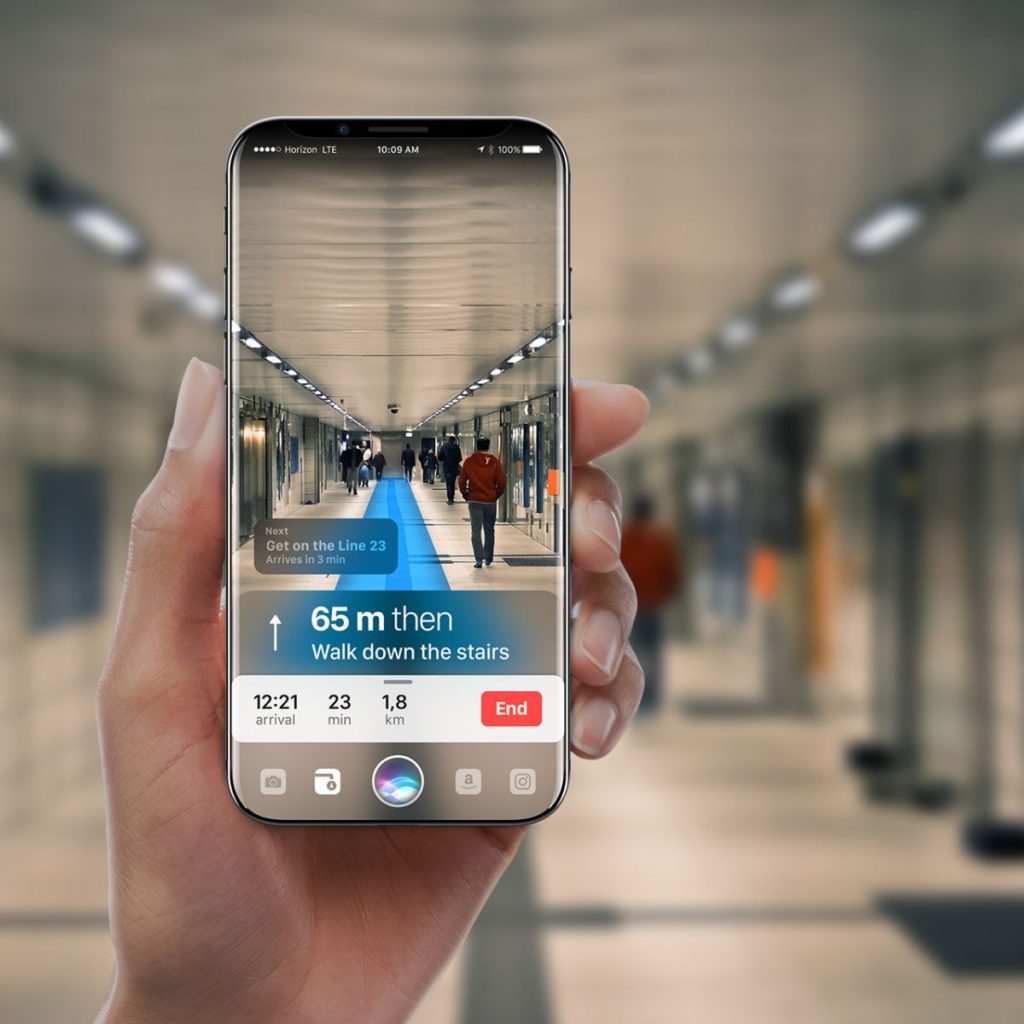 [via Gabor Balogh]