(26 votes, average: 2.50 out of 5)

Rendered by Mustafa Dagdelen and Ran Avni, this new iPhone concept stands out of the gang simply because it doesn't call itself a phone. The iPhone Pro shown here is supposedly a phablet, a 4.9 inch Full HD device with a 0.5 mm frame thickness.
It integrates the power button on the right side, it has a full aluminum body and measures just 6.8 mm in thickness. There's still Touch ID in here and apparently this design started being created when rumors appeared about an Apple phablet launch prepared for May this year. This is supposed to be a separate project from the iPhone 6, coming in September.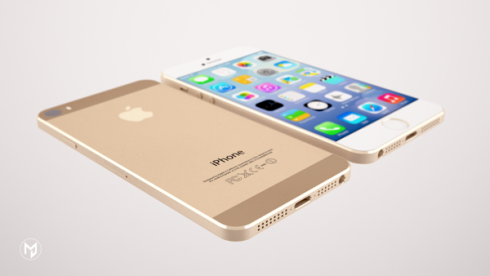 Sources say that the iPhone phablet will have a 20 nanometer processor made by TSMC and it appears that this iPhone Pro will be quite a bit wider than the regular handsets. Part of the definition of a phablet sometimes involves a stylus, but I'm guessing this is not the case… With the 12 inch iPad rumored to adopt the iPad Pro name, should we expect the iPhone to go the same way?
[youtube:https://www.youtube.com/watch?v=wtpriY61rC0]
[via Behance]