(13 votes, average: 4.38 out of 5)

I can't think of a better company to fight Samsung for the "phone design of the year 2016 award" than LeEco, although one year ago my guess would have been Sharp and their cool Aquos Crystal models. Well, there's a new concept LeEco phone in town, uncovered by 9to5google.com and it looks stunning.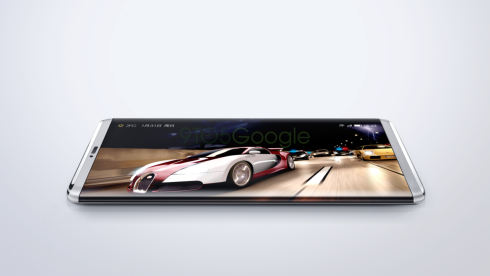 Formerly known as LeTV, the LeEco company has some very intelligent ideas up its sleeve, usually having to do with video services and content delivery, but also hardware. The renders depict a futuristic phone concept, with a curved edge a la Galaxy S7 Edge and a solid metal build. The back seems to be made of metal and the good news is that this device doesn't quite copy any company.
It's connector that attaches to the bottom is also unique, not quite microUSB, not quite USB Type C, but closer to MagSafe or the Surface Pro chargers. The shiny bits of metal at the top and bottom of this LeEco concept are a very nice touch, but the front camera and earpiece feel very small. Either this is a 6 incher, or they really are too small…
[via 9to5google.com]