(21 votes, average: 3.67 out of 5)

Jakub Záhoř created a very interesting portable PC concept, that acts as a "parasite" (in a good way), taking over glass surfaces and turning them into screens. We simply need to attach the main device to a windows, coffee tablet or any other glass surface and we'll be all set.
Using the glass area, the device displays an interactive hologram that you can touch to operate. You can take all content, contacts and more with everywhere, display presentations on huge windows and show photos to anyone. This brilliant idea makes me wonder how much battery life this device has and how big a surface it can project on.
If I were to choose a brand for it, I'd say that Microsoft has the expertise to create such a stunning device, but I wouldn't be surprised if Apple or an Asian company like LG or Samsung did it. The only thing that worries me is getting bacteria from windows or maybe the wet pieces of glasses and how they'll affect the machine.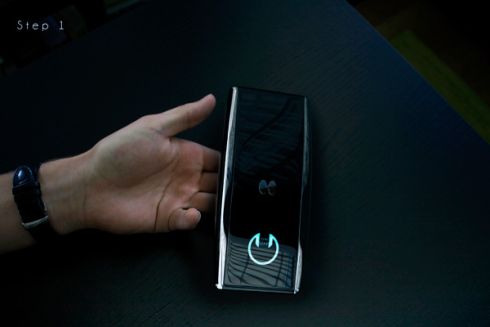 [via Yanko Design]