(45 votes, average: 4.16 out of 5)

A Nintendo smartphone… that's all Nintendo needs to leap in front of Sony in the mobile gaming department. The company has just recently figured out it needs mobile games to survive and it's only in 2017 we'll see actual titles from them. In the meantime designer Giuseppe Avanzato proposes a Nintendo smartphone concept, focused on gaming.
Dubbed Nintendo Plus, the concept involves Android 6.0 Marshmallow and a Qualcomm Snapdragon 820 processor, plus a 5.1 inch Full HD screen with an AMOLED panel. The kicker here is the fact we get native emulators of famous Nintendo consoles, from the NES and SNES to the GameCube, DS and GBA even. There's a kick slider and rotation opening mechanism in the mix, that lets the screen slide up and around, as you need it.
Plus, there are stereo speakers upfront and gaming buttons, including 4 action buttons, a D Pad and two thumbsticks. Nintendo Plus comes with a 3000 mAh battery, a 12 megapixel camera and a body made of polycarbonate, with a hidden nano SIM slot and a punch to eject stylus pen. Four shoulder buttons are also included somehow.
To me this feels like a Nokia Communicator met a Nintendo DS and they had a beautiful baby. I'd fund this on Kickstarter in a heartbeat, if not for the device, for the sake of playing Zelda as it should be played in 2016! How about you?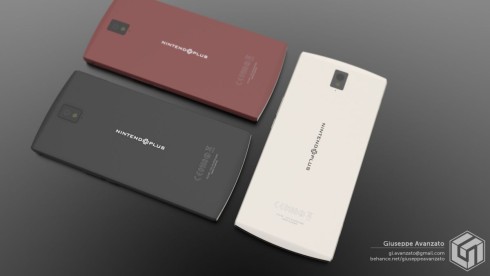 [via Behance]