(7 votes, average: 2.43 out of 5)

We have seen this idea before, in an even more detailed form, but now it's back. We're talking about a flexible phone that can become a bracelet and viceversa. Today's model is a HTC one, designed by Valeria Romanova, for her class.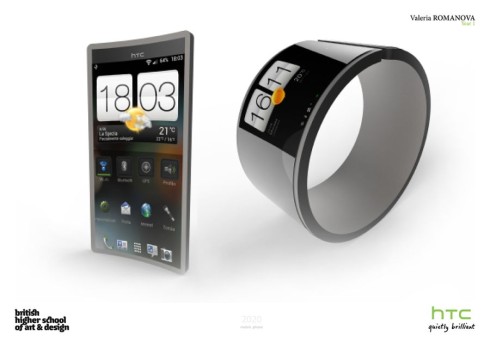 The idea is simple, but there are some minute details to discuss. The task the designer had was to design a next gen mobile communication device. She created an elastic body HTC with a flexible screen and the ability to take the shape of your wrist if need be and become a bracelet. The sides of the phone use flexible rubber in order to make the handset more easily flexible, but that's only half of the problem.
The screen has to flex and so must the battery and other components. A nice idea seen here is hiding the camera behind glass to make the surface smoother. However, putting glass and flexibility in the same package is a recipe for breakage. Do you agree?
[via behance]