(25 votes, average: 4.04 out of 5)

Because Hasan Kaymak sent us 20+ pictures of his new HTC One M9 concept phone, we decided to split the gallery into two articles. The first also included a video and we used it to let you know that the designer needs a more powerful PC to design other cool concepts, such as this HTC One M9.
You can donate to him on Paypal at hasan.kaymak90@gmail.com. As far as the HTC One M9 goes, we're dealing with a slimmer version of the M8, one that increases the battery capacity to 4100 mAh. There's an 8 ultrapixel camera on board, at the back and at the front we've got an 8 megapixel selfie cam. The flash at the back seems bigger this time and we get a Duo camera again, probably with 3D features again.
The BoomSound speakers are present and they're more subtle now, plus they're lines not holes. The body is made of brushed metal and I'm willing to bet we'll get a Quad HD screen and a Snapdragon 805 or 810 processor. You can also notice a pretty looking gold version of the HTC One M9, as well as a sexy red one here.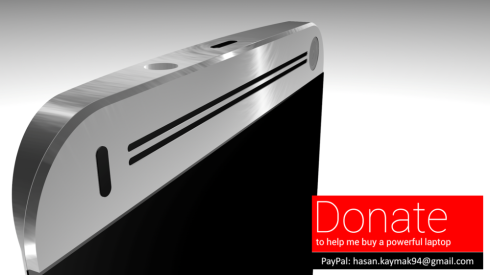 [via Hasan Kaymak Innovations]