(48 votes, average: 4.48 out of 5)

Remember the HTC Tube smartphone? You can now insert the device into the HTC Tube Tablet, created by the same Antoine Brieux. The slate measures 10mm in thickness and comes with a Tube cartridge slot, plus Android and/or Windows Phone 7 as the OS. Both platforms will rely on HTC Sense as the interface.
The display on board of the HTC Tube Tablet is a 10.4 inch screen (S-Amoled), that's multitouch capable and supports a full HD resolution. Under the hood there's a Qualcomm Adreno GPU and the memory is 128GB (internal). The battery is a 6400 mAh unit and high quality stereo speakers are also to be found on board.
A HDMI port, USB host and SD card complete the specs list of this great HTC Tablet concept. Frankly, this is much better than the first real HTC tablet, the Flyer, don't you think?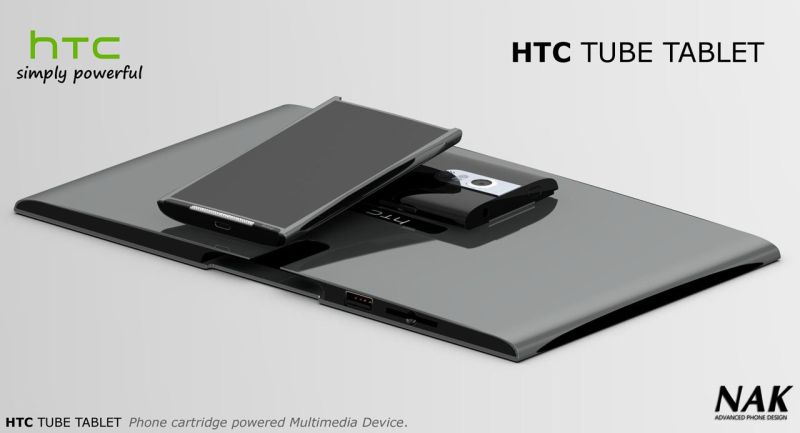 [via Nak Design]