(3 votes, average: 1.33 out of 5)

The Huawei P9 has leaked plenty of times, enough to give us a clear view of its dual back camera. Well, the Huawei P9 Lite has leaked and while it may have a similar design format as the P9, it adopts a singular back camera.
Courtesy of @OnLeaks we also get 3D CAD renders of the device and we also learn that the phone will have a thickness of 7.6 mm. This model will also have a 5.2 inch screen, with a Full HD or HD resolution, a fingerprint back scanner and 2 or 3 GB of RAM. Apparent dual speakers are included at the bottom, although one of the grilles may be for decorative purposes only.
Specs are unknown, but I expect the back camera to be a single 12 MP unit with dual LED flash. A 2900+ mAh battery is expected and either the Kirin 950 CPU or a lesser version. The separated camera area feels like the one of the Nexus 6P here.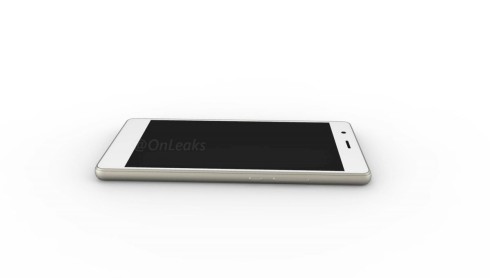 [via nowhereelse.fr]