(12 votes, average: 4.42 out of 5)

Oppo Find 9 was supposed to be Oppo's flagship this year, but it couldn't make it, so it was kept for 2016. Now a team of designers known as DBS Team has tried to envision the way this device is going to look like next year.
We're dealing with a monster phablet here, a powerhouse of a device, with a 5.5 inch AMOLED 4K display, as well as Android Marshmallow on board. It has an USB Type C port, NFC and a fingerprint scanner, as well as a dual infrared port. The Oppo Find 9 concept relies on 128 GB of storage and a crazy 8 GB of RAM and while 6 GB modules for mobiles are a thing, 8 GB is too much too soon.
The cameras are also overkill: 24 megapixel rear camera with F/1.8 lens and 16 megapixel selfie shooter with F/1.8 lens too. Inside the Find 9 there's a Qualcomm Snapdragon 830 processor, a deca core unit, as well as a removable 5000 mAh battery. The product has a Silent mode slider, a very narrow Home button with fingerprint scanner and it's able to get charged up to 100% in just 15 minutes.
Gaming looks great on the device, so you can play even Crysis on it, apparently, or the latest Call of Duty. The body is in keeping with past Oppo models, with a rectangular form factor and rounded top and bottom.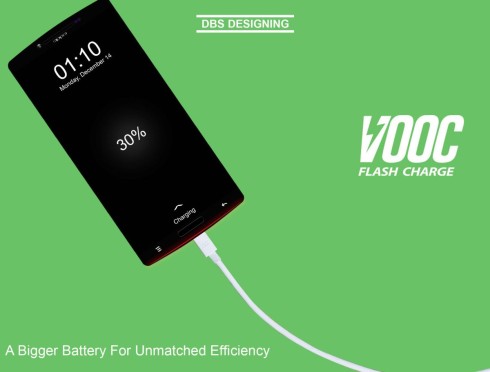 [via DBS]