(7 votes, average: 5.00 out of 5)

I don't know if you know this, but I actually played with a Nokia 9 Pureview recently. It's a huge disappointment, camera-wise at least and the CPU is a last year model, so there's that… We desperately need a new model to fix that and the Nokia 8.1 Plus may wash the bad taste from our mouths.
Waqar Khan has created a render of the device and it doesn't look half bad. First of all, Nokia has yet to launch a triple camera phone, as far as I know, even though they do have a 5 camera phone out. I'm talking about your typical setup, that includes an ultra wide and telephoto lens. There's also the cutout selfie camera, which has already happened, with the recently launched Nokia X71.
Actually, the Nokia X71 does have a triple camera, come to think about it, so the Nokia 8.1 Plus may just be its international version. This device rendered here comes with an in display fingerprint scanner and its front camera cutout thingie reminds me a lot of the Samsung Galaxy A8s and Honor View 20, both launched in December 2018.
Zeiss optics are also here and the lovely copper accents from the Nokia 7 Plus are back, plus some gold ones. There's also a glass back and some pretty beefy bezels, considering there's no notch here. I loved the Nokia 8.1, even more than the Nokia 9 Pureview, so this could be a hit, at a $400 price.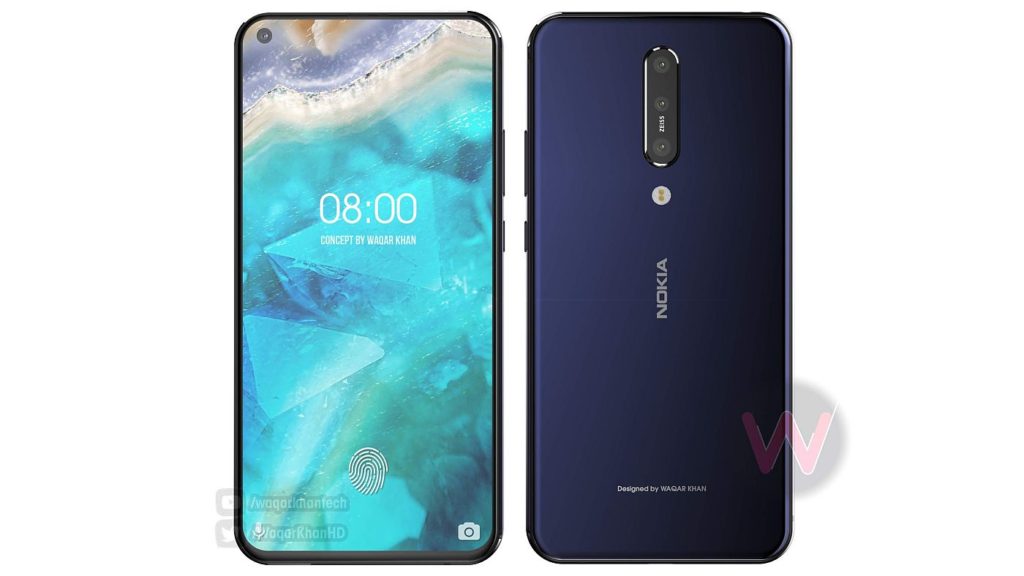 [via Waqar Khan]