(2 votes, average: 5.00 out of 5)

The OnePlus 6 is almost upon us, with a launch that's supposed to happen in just a few days. Till then we have the extra stylish gallery below, created by PhoneIndustry and we're talking about renders, of course.
The designer opted for an aluminum frame and a colored back side with glass over it. The handset seen from front to back and the sides shows off a beautiful Lava Red, plus black and white aluminum finish, while all 3 new versions are black at the front. The notch will be easily masked through software just liked it happened on the Huawei P20.
Overlapping glass over metal makes the device more sturdy so tests like "Will it bend" will not affect its durability. I also see that the Mute button is still in place and that the dual back camera protrudes a bit in its vertical "pill" integration. I also have to admit that the camouflage of the notch is pretty well done this time around, so you basically will not even know it's there. Specs are already known, from the 18:9 screen to the Snapdragon 845, up to 8 GB of RAM and dual camera with Bokeh.
The OnePlus 6 made by PhoneIndustry seems a bit narrower compared to what we've seen so far, giving us a slight Galaxy Note 8 vibe. To be honest this phone is growing on me. Hopefully it has wireless charging, although I wouldn't bet on it.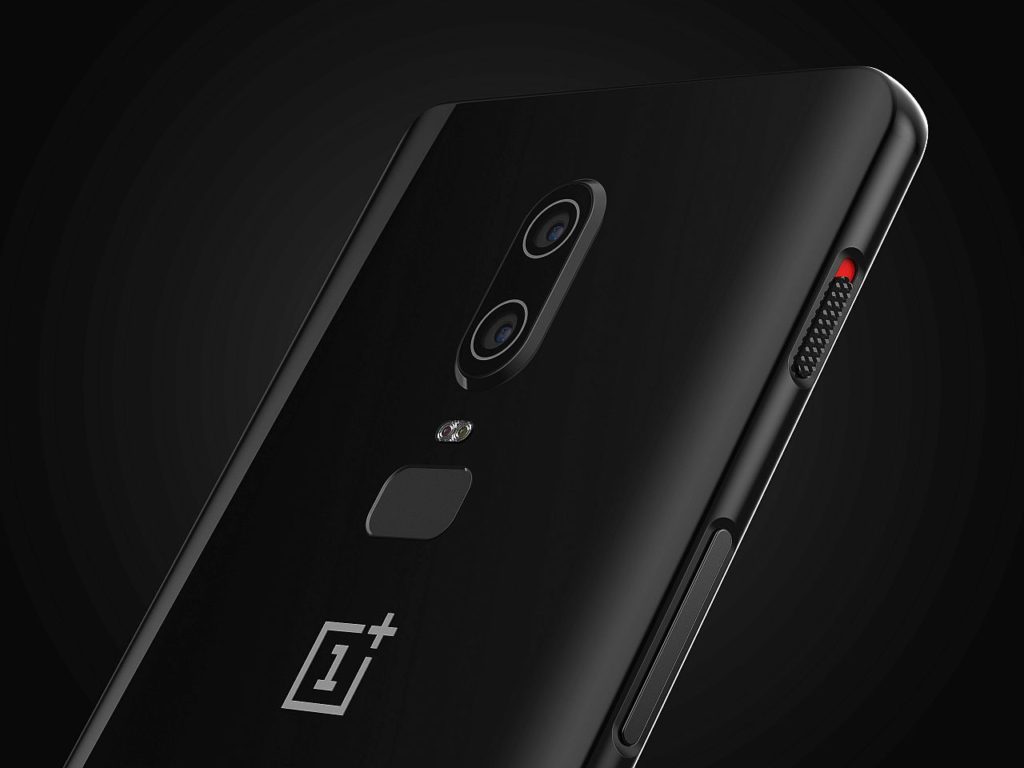 [via PhoneIndustry]